Ladies and gentlemen, I've got a new challenge for you! You'll be doing 30 straight days of thrusting. Let me state up front that this challenge isn't for newbies. You need a minimum barbell glute bridge and hip thrust strength of 95 lbs for 10 reps in order to give this a shot. If you're not there yet, just wait until you are. If you currently only train glutes once or twice per week, you may want to perform a conditioning week prior to performing the challenge where you train your glutes on 4 separate days.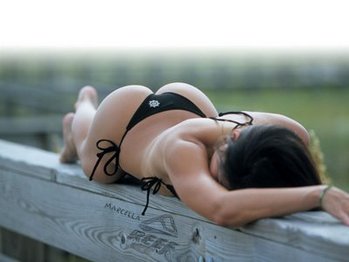 Here are the rules:
Make sure you always feel the glutes doing the work – don't go too heavy to where you feel other muscles taking over 

Control your lumbopelvic region and don't hyperextend (overarch) the low back or allow the pelvis to excessively anteriorly rotate (roll forward)
Don't limit yourself to what's written on the schedule; if you can do more reps with a certain load, then by all means do more reps
Don't be foolish and train through pain or injury; if something acts up take a day or two off, and if that doesn't help stop the program
Make week one your easiest week in terms of how hard you push yourself, week two a bit harder, week three very hard, and week four the hardest
If you can't perform the schedule exactly as it's written, just do the best you can

If you want to perform other exercises/workouts for the legs and hips, reduce your volume and intensity dramatically and just go through the motions with them – make this month all about building your thrusting strength and power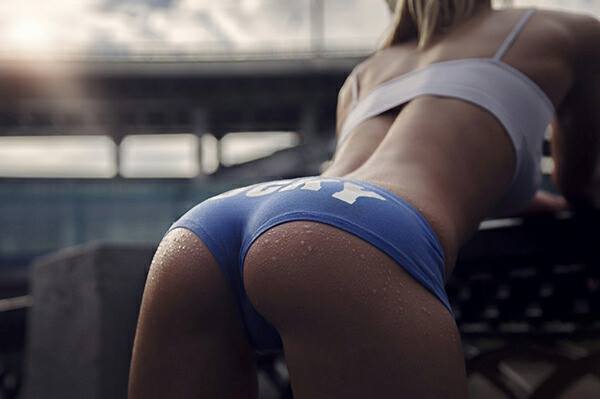 You will notice in the schedule that you'll be alternating between barbell exercises and bodyweight single leg exercises. This way, you can plan on attending the gym on every odd day and you'll have the option of training at home on every even day.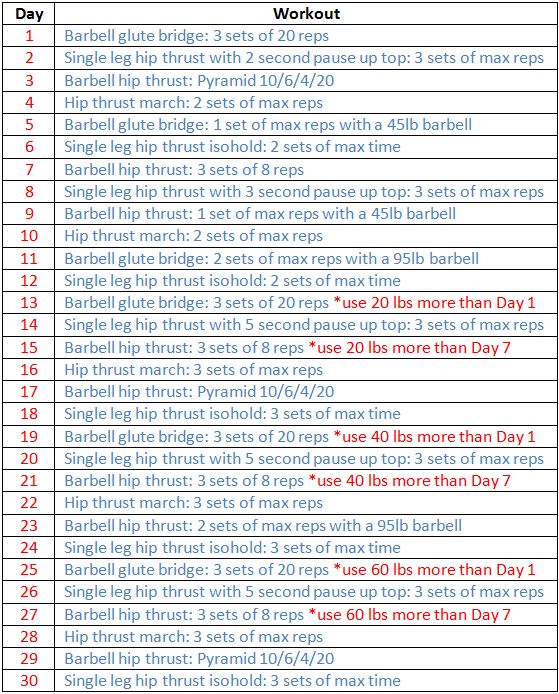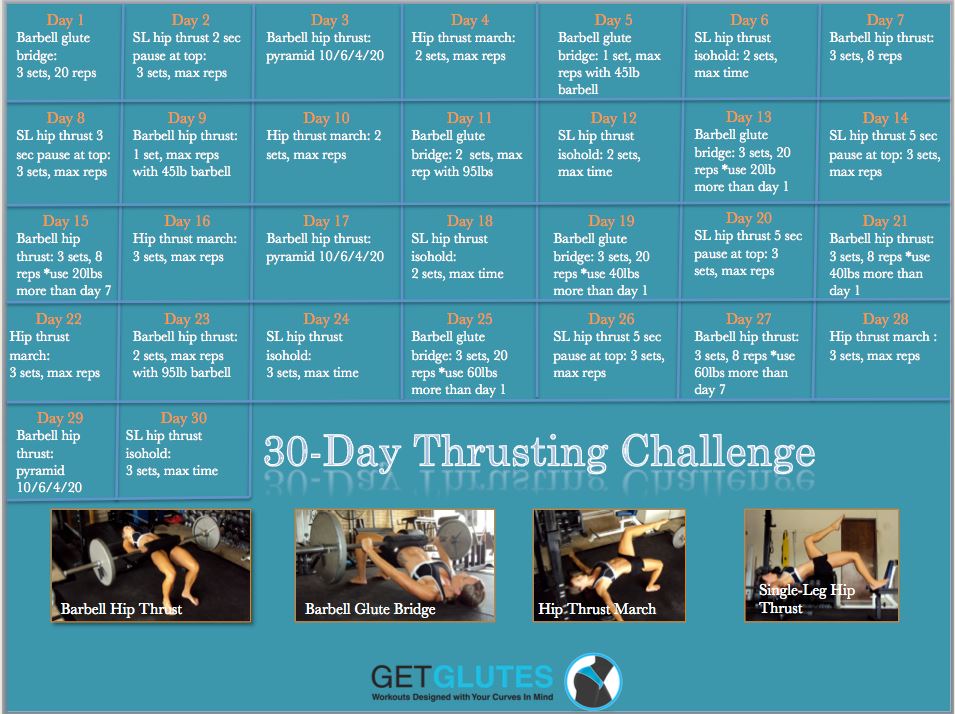 With the barbell glute bridge, you'll be laying on the ground. All other exercises will be performed with the shoulders elevated onto a bench or couch. The hip thrust march is performed like this:
Of course, the most optimal way to do your hip thrusts is using the hip thruster!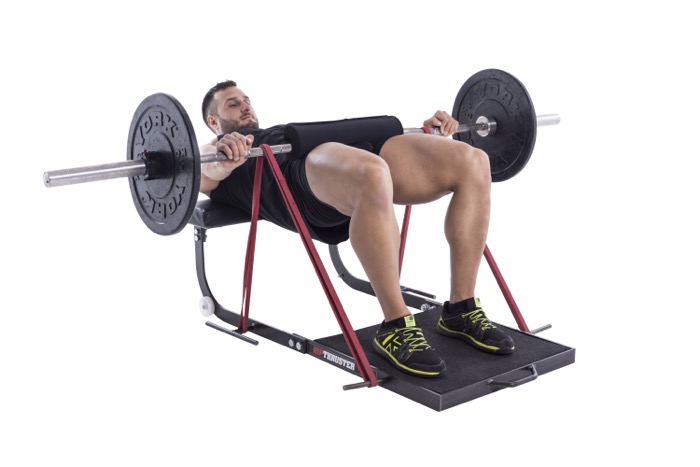 The Hip Thruster is the best way to do the hip thrust – stable and versatile!