Hi fitness friends! I want to share some random stuff with you.
New Well Travelled Wellness Podcast
The guys at Well Travelled Wellness (Jake and Rowand) recently interviewed me. Click on the following link to listen to it.
WHAT YOU'LL LEARN FROM THIS 30-MINUTE EPISODE:
Does hip extension training improve performance?
The best exercises to increase glute strength
How important is glute training for sports?
The difference between USA & UK/AUS/NZ PhD Programmes
Flaws in the Strength and Conditioning research literature
How to produce increasing horizontal force
Applications of postactivation potentiation (PAP) research
With shout outs to speed researchers JB Morin, Matt Brughelli, and Jurdan Mendiguchia.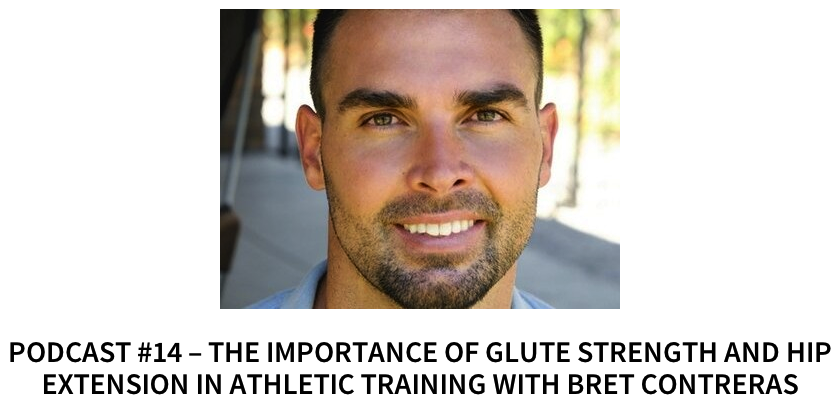 New T-Nation Article
A few weeks ago, I had a new article posted on T-Nation pertaining to deadlifts. I'd like for y'all to check it out. HERE are all my TNation articles by the way, and here is the new one: 9 Best Deadlift Tips

New FitnessRX for Women Online Article
A few days ago, I had a new article posted on FitnessRX for Women Online. HERE are all my articles (only 2 so far but it'll be ongoing), and the new one is here: Do Light Weights Tone and Heavy Weights Bulk?

Impromptu Deadlift Competition at Revolution Training
Last Saturday I attended a deadlift competition at Revolution Training System in Tempe, AZ. I showed up in plain street clothes and didn't plan on competing since I had pulled 3 times last week (usually I only dl once or twice per week). But my buddies talked me into it, and I ended up pulling 570 lbs. HERE is a video of the performance on my friend Steve Kleva's Instagram, and below is another video of the entire performance.
Here's a pic of my first pull.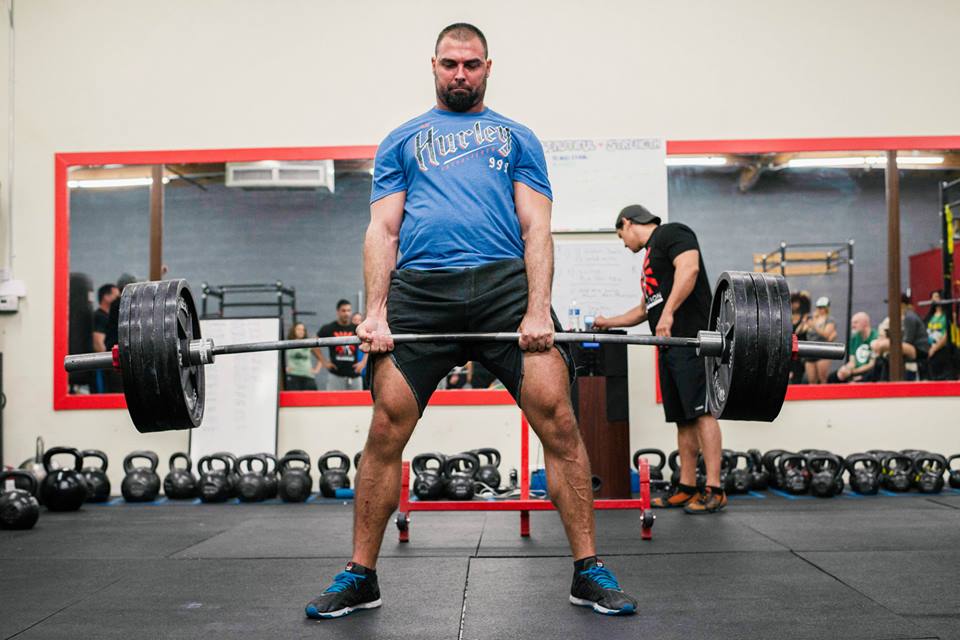 Is it the Shorts?  
This recent hip thrust video is receiving a lot of attention. Should I be wearing these shorts when I film my hip thrust videos?
Dead Squat Bar
I finally bit the bullet and ordered a dead squat bar. This bar dwarfs a standard hex bar. I bought it so I could perform maximal hex bar deadlifts (with the standard hex bar, the shorter sleeves limit how much weight you can load, especially with bumper plates), but since it's rackable, I've been using it for incline presses too, and my inclines have never felt so comfortable in my entire life. It feels like dumbbells, but more stable. You can also use it for rack pulls, farmer's walks, shrugs, Bulgarian split squats, floor presses, military presses, and bent over rows.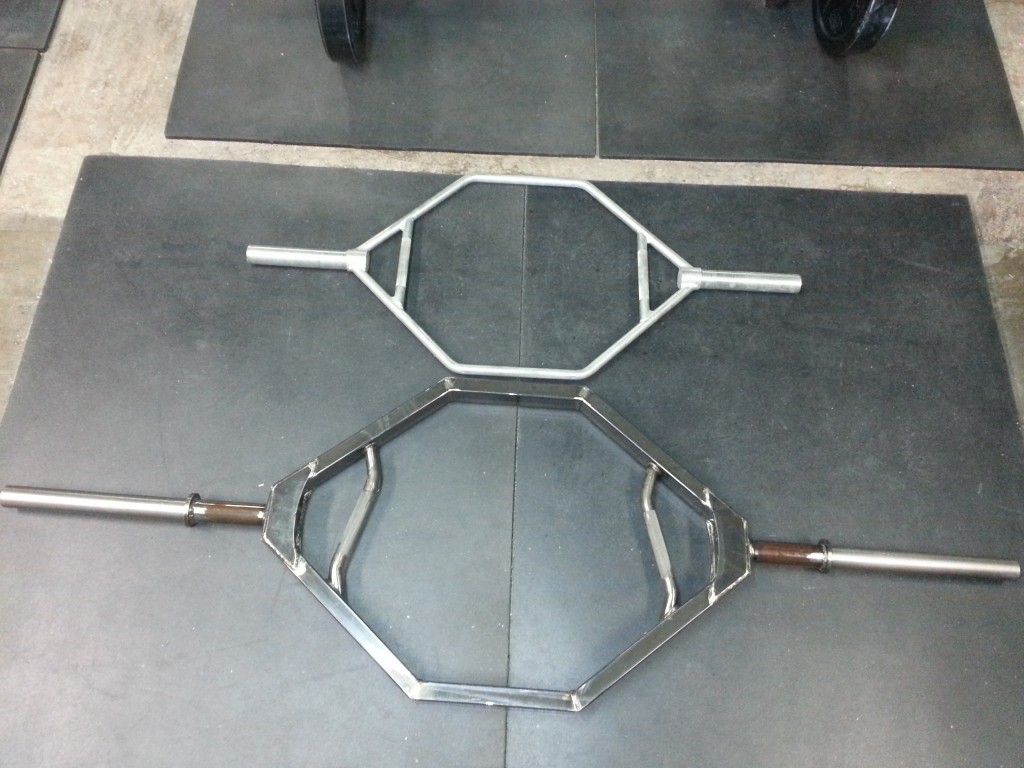 Recent Testimonials
I do my best to keep my TESTIMONIALS page up to date – at this point in time over 200 women have proudly displayed their bodacious booties to promote good glute training methodology. I appreciate all of you for sending me pics, tagging me on social media, and putting your backsides on display so that other ladies can be inspired to transform their bodies too. Here are some recent gems – these glutes are insane: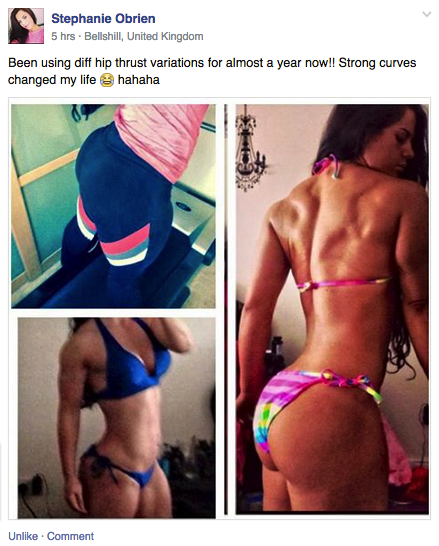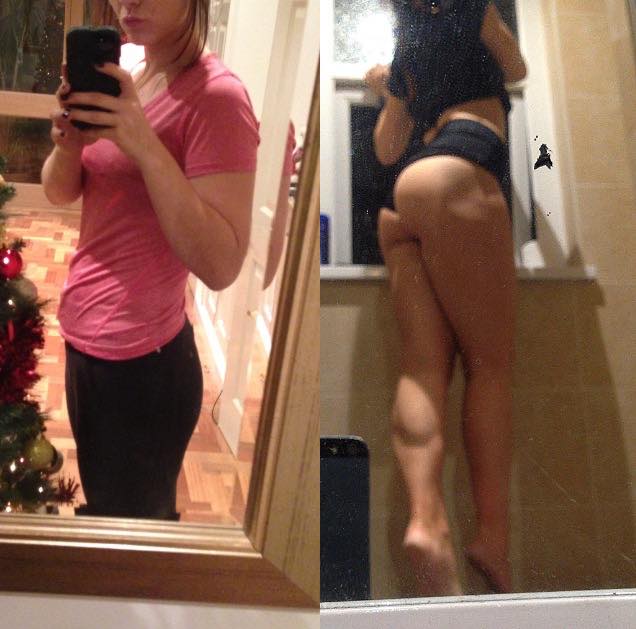 Squats and Band Hip Thrust Transfer to Leg Press and Barbell Hip Thrust
I haven't done leg presses or barbell hip thrusts in several months. I've just been squatting 3-4 days per week and performing band hip thrusts twice per week. Apparently this didn't hinder my strength as I ended up PR'ing on both lifts two nights ago when I decided to include them in my routine.
Here's an 810 lb x 10 rep leg press:
And here's a 585 lb x 5 hip thrust:
Haters
I posted the following message about haters the other day on my Facebook page, and apparently it struck a chord with the fitness community. It received almost 1,500 likes and over 230 shares.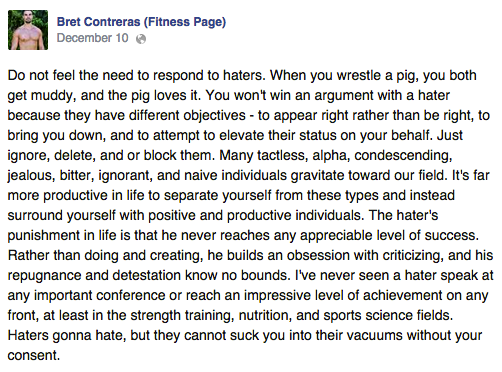 What impressed me even more was the dialogue, quotes, and funny memes that my Facebook community shared. Click HERE to check it out.
Have a greet weekend my friends!