If you want to be the best you can possibly be, then you need to blend together knowledge from different disciplines. The times of learning from one field are long gone. Only by studying a broad range of disciplines can you become a master of your craft. In the worlds of personal training, strength coaching, and physical therapy, a new kind of professional is emerging; the mixed fitness artist (MFA).
MMA
Around six years ago I started learning Mixed Martial Arts (MMA). This stint lasted around two years. During that time, I got pretty good at fighting. It helps that I fought my twin brother every day of my life until I was around 16 years old, and that I'd been lifting weights for well over a decade. I started practicing Brazilian Jiu Jitsu (BJJ) one time per week, boxing twice per week, Muy Thai once per week, wrestling once per week, and  MMA/sparring twice per week. I was also lifting weights three times per week.
If you watch some of the top guys in the sport of MMA – guys like Georges St. Pierre – then you know that some of them have experts from all over the world helping them to be the best they can be. They have people helping out with their boxing, wrestling, Muy Thai, BJJ, karate, and strength & conditioning.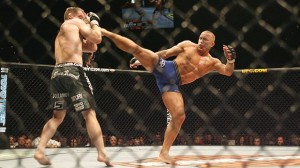 During the time I was training, an Olympic level black belt in Karate came to train at the MMA school I attended. He'd been training for 15 years, and I'd been training for one year. We sparred for five minutes and I submitted him three different times. He was not very skilled in take down or submission defense. He couldn't utilize his karate knowledge against me because I took the fight to the ground where he was virtually useless.
I'm certainly not knocking karate, as many top MMA fighters have extensive backgrounds in karate. But if your goal is to be a top level fighter, you better master stand-up, clinch, and ground work. Otherwise some guy who possesses mastery of all three areas of fighting will mop the floor with you when he discovers your weakness. If your goal is to be a good karate practitioner, then just learn karate.
But to be a a top level Mixed Martial Artist, you need to be able to strike, defend against strikes, clinch, take down, defend against take downs, submit, and defend against submissions. In this day and age the top MMA fighters like Georges St. Pierre, Anderson Silva, Jon Jones, Jose Aldo, and Frankie Edgar are freakishly talented. In addition to possessing few technical weaknesses, they are also extraordinarily athletic, strong, powerful, and well conditioned.
Physical Therapy
The world of physical therapy has become increasingly impactful on strength & conditioning and vice versa. In the past decade top physical therapists and strength coaches have exchanged ideas and insight for the betterment of both professions.
There are dozens of excellent techniques in physical therapy, and a good therapist should possess a solid understanding of anatomy, physiology, orthopaedics, manual therapy, motor learning, pathophysiology, and biomechanics. In addition, they should have picked up some techniques from areas and institutes of specialization such as proprioceptive neuromuscular facilitation (PNF), active release techniques (ART), Maitland, McKenzie, Feldenkrais, rolfing, muscle energy techniques (MET), myofascial release, trigger point therapy (TPT), active isolated stretching (AIS), positional release techniques (PRT), nerve flossing, graston, dry needling, dynamic neuromuscular stabilization (DNS), muscle activation techniques (MAT), neuromuscular therapy, postural restitution institute (PRI), pin and stretch, cupping, fascial stretching, etc.
A top notch therapist borrows from chiropractic, massage therapy, psychology, and especially strength & conditioning. Screening systems such as the functional movement screen (FMS) as well as the SFMA have become quite popular because they take a look at fundamental movement patterns and attempt to address the disease and not just the symptoms. In situations where chronic pain is present the clinician needs to possess a strong understanding of the psychological component to pain so he can weave this knowledge into his modalities.
The days of just using ultrasound, electrical muscle stimulation, ice, and compression are long gone for physical therapists as the new breed is raising the bar. If you want to be the best therapist, borrow from multiple disciplines. Don't be a one trick pony as your clients will suffer from your lack of diversity.
Personal Trainers and Strength Coaches
Along these same lines, there is a new breed of personal trainer and strength coach emerging.
Today's top strength coach is like the MMA artist. In a sense, he (or she) is a Mixed Fitness Artist (MFA). He understands biomechanics. He has a sound knowledge of physical therapy. He reads journals and is evidence-based. He understands training adaptations and makes educated decisions regarding his programming. He's a master and continuous student of exercise form and movement. He maintains the dance between promoting maximal fitness adaptations as characterized by power, strength, speed, agility, and conditioning, and promoting safety as characterized by joint ROM/mobility, flexibility, stability, motor control, joint health, pain, and longevity.
More importantly, he has studied many different disciplines. He realizes that bodybuilders are masters of hypertrophy and body composition and knows how to incorporate their methods into his arsenal. He understands that powerlifters are the masters of strength and maximizing mechanical advantages and knows when and when not to utilize their techniques. He has studied the way that Olympic weightlifters train, the way that top sprinters train, and the way that top strongman competitors train. He can analyze different sports to figure out their specific requirements.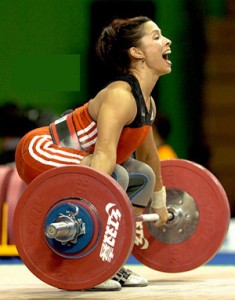 He has read the works of Stuart McGill and Shirley Sahrmann and understands what applies to his craft. He has studied the origins of the field and has learned from legends and pioneers such as Vince Gironda, Joe Weider, Louie Simmons, Arnold Schwarzenegger, Al Vermeil, Charlie Francis, Dan Pfaff, Mel Siff, Paul Chek, Charles Poliquin, Michael Boyle, Vladimir Janda, and Gray Cook. He knows the issues and understands both sides of the arguments which allows him to make educated decisions regarding his methodology. He does not idolize any of these individuals but respects their innovation and contributions to their various fields. He realizes that there is a merging of physical therapy and biomechanics and that it all fits under the umbrella of good training. He realizes that one particular guru cannot possibly possess all the answers as fitness is so broad that it requires considerable specialization. He learns from practitioners and researchers as both are critical to learning.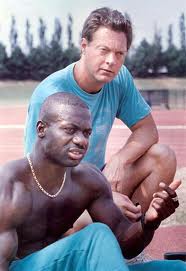 He has extensive experience training a myriad of clients and athletes; from the fittest of individuals to the most unfit and sedentary folks. He has developed a comprehensive screening system. He understands how to develop mobility and stability, how to progress and regress exercises, and how to construct programs based on his client's needs and goals. He realizes that what works for novices may or may not work for elite athletes and realizes that the window for improvement gets narrower as individuals approach their genetic limit.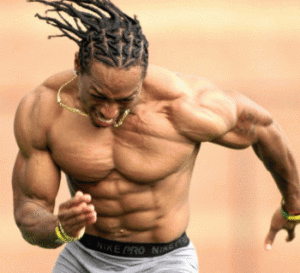 He knows how to utilize technology to monitor and track his client's progress. He understands the strengths and limitations of different technologies and realizes that tools such as electromyography (EMG), ultrasound, magnetic resonance imaging (MRI), goniometers, measuring tapes, scales, force plates, accelerometers, linear position transducers (LPT's), timing systems, stop watches, video cameras and motion analysis software, jump mats, force treadmills, isokinetic dynamometers, and heart rate monitors exist to help him be a better practitioner. While he may not have access to all of this equipment and technology, at least he knows that mathematics is "the language of the universe" and strives to measure and track his client's progress to make sure he's doing his job.
He knows that sound general training can get you 90% of the way there, as everyone can benefit from squatting, lunging, deadlifting, hip thrusting, cleaning, snatching, bench pressing, military pressing, chinning, and rowing.
But he's crafty enough to realize that the analysis of vectors, forces, velocities, timing, joint actions, contraction types, loads, accelerations, and energy systems make up the remaining 10% and take the practitioner to the next level by allowing him to develop sports specific programs which can ultimately make the difference between winning and losing.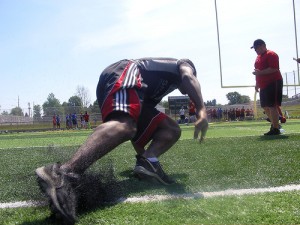 He knows how to use all sorts of tools, such as bodyweight, barbells, dumbbells, bands, kettlebells, slideboards, suspension systems, machines, cable columns, sleds, chains, weighted vests, stability balls, towing cords, sandbags, battleropes, clubbells, medicine balls, tornado balls, hurdles, cones, kegs, logs, and tires in order to help his clients reach their goals.
He has experimented with different splits such as total body training, lower/upper splits, push pull splits, and bodypart splits, as well as different systems that stress a particular training variable such as high volume training (HVT), high intensity training (HIT), high frequency training (HFT), and escalating density training (EDT). He possesses a sound knowledge of different types of periodization systems including autoregulation training and understands their strengths and weaknesses. He knows that there are a dozen or so critical program design variables that can all be manipulated to create various effects.
Most important, he knows that his client is very unique. He knows that he needs to learn the workings of his clients' bodies and figure out their individualities as everyone has different anthropometry, physiology, and psychology. He utilizes the scientific method to maximize his efficiency and is not afraid to experiment in order to improve as a coach, and he makes adjustments according to what he learns.
He possesses a sound understanding of nutrition, supplementation, and endocrinology and knows that clients can't possibly maximize their results via training alone; what they do while they're not in the gym or on the track of field is critical as well. He knows that the first rule of personal training is to do no harm but the second rule in personal training is to get clients achieving goals. He's an excellent motivator.
He knows that training is an art and a science, simply because there is so much science that we don't yet understand. He knows that anecdotes are important as are journal articles and scientific theory. He realizes that training involves evolution and he's both open minded and skeptical at the same time. He knows that what he believes today will probably change next year as new science and technology emerge. He understands that the term Biomechanics has two parts; BIO, which means "living" and is associated with biology which is the study of life, and MECHANICS, which means "the branch of applied mathematics dealing with motion and forces producing motion." He knows that living systems erode, repair, and adapt and realizes that various training methods create structural, neural, and chemical adaptations, which can be good, bad, or both. He understands the relationship between forces and stresses on various body tissues and can predict the acute and chronic response of those tissues (muscles, tendon, ligaments, bone, fascia, discs, etc.) to the stimuli imposed upon them.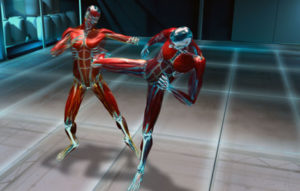 He relies on logic, not emotion, and does not take his beliefs to the point of absurdity. He realizes that there is much gray area and that few things are black and white. For example, he knows that free weights are critical for imposing functional adaptations but certain machines can be useful in creating functional adaptations and can allow us to do certain things that are impossible with the limitations of a human body paired up with free weights and gravity.
This is the modern personal trainer and strength coach!