If you want to enter a bikini competition, or just look your best in a bikini, then you better have some glutes! As a matter of fact, in this day and age, you can't be competitive in bikini competitions if you don't have a nice set of glutes.
Sure, your other muscles need to be developed, but when a women gets lean, most of the body's muscles emerge and pop out. Unfortunately, this isn't the case with glutes. If they're not there, they won't look good even when you're at your leanest.
In case you haven't been to any bikini competitions, let me be very frank. When a competitor doesn't have good glute development, it sticks out like a sore thumb! I thought about posting some pictures depicting poor glute development but decided against it as that would be rude. Instead, I'll focus on pictures of great glute development later in this article as it's important for aspiring competitors to understand how the creme de la creme look so they can plan their training accordingly.
This weekend, former champion Nathalia Melo (see HERE for an interview with Nathalia) was ousted by new champion Ashley Kaltwasser for the 2013 Ms. Bikini Olympia contest. I thought that Nathalia looked incredible, but critics say she was too "hard" looking. Here are the results (click HERE for a more detailed report):
Ashley Kaltwasser

Yeshaira Robles

Stacey Alexander

Nathalia Melo

India Paulino

Amanda Latona
Now, bikini is a tricky little game. Sometimes the judges award the softer, more feminine looking ladies, and sometimes they go with the leaner, more ripped ladies. What the judges never go for is the competitor who has pancake butt!
I'm going to share a ton of pics from this competition so you can see that bikini is indeed all about glutes! As far as training is concerned, if glutes come easy for you and you're among the genetic elite who can grow glutes easily, then you can adhere to any sort of routine and look better. But this is rarely the case.
As I mentioned earlier, most ladies find that the quads, arms, shoulders, and back are fairly easy to develop and that they end up looking very good as they lean out. The same goes for the abs – just get lean and they tend to look fabulous. However, the exception is the backside. The glutes are the hardest region of the body for most ladies to build.
This is why Strong Curves and Strong by Bret have been so successful. The programs are full body and hit the upper body and core, but they focus on glutes, which is how I feel all good female-based training programs should be written.
The Word "Focus" Implies Specialization
If you try to "focus" on everything, then you're no longer "focusing." If you want glutes, then your training must be tailored toward building glutes. You must hammer the glutes and scale everything else back a bit to allow the glutes to thrive. Trying to hammer all the upper body muscles with the same effort you hammer the glutes and trying to add in tons of conditioning work will prevent the glutes from growing optimally. What's interesting though is that many women find that when focusing on the glutes with high frequency full body training, their upper body strength increases as well.
How Should One Train for Bikini?
Again, bikini training should be centered on glutes. Strong Curves and Strong by Bret are two perfect programs for creating the coveted bikini body for good reason – they hammer the glutes with high volume, high frequency, and high intensity. Most programs have you hitting the glutes 1-2 days per week, but these programs have you hitting the glutes 3-6 days per week with the best exercises and methods for building the glutes.
Going back to the Ms. Bikini Olympia Contest last weekend, here are tons of pics for you to examine, courtesy of Per Bernal (the best fitness photographer in the business) from Muscular Development (the best bodybuilding magazine in the business). For an even more comprehensive set of pictures, click HERE and see the right-hand column of competitors (you can even click on the comparisons tab to see pictures of all of the ladies together).
Prior Pictures of Ashley Kaltwasser, the New Champ (Notice the Incredible Glutes)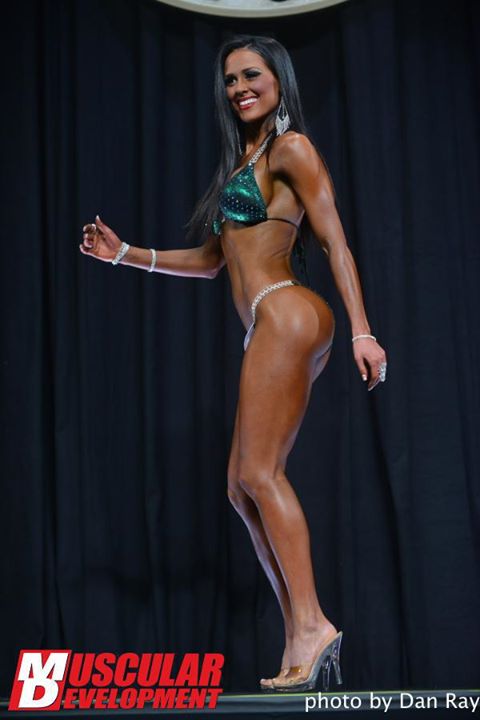 New Pictures of Ashley from This Weekend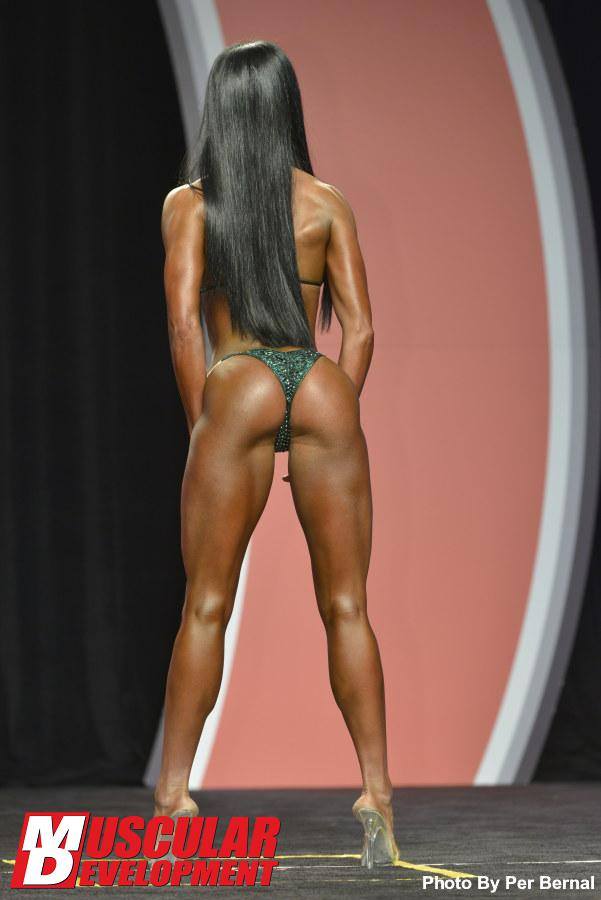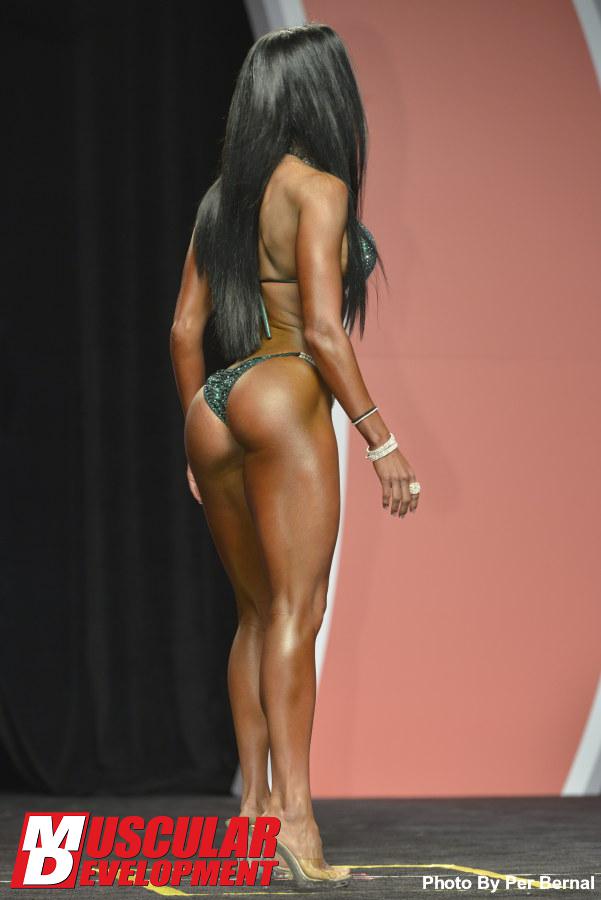 Glute Pics of the Other Competitors
Pictures of the Ladies on Stage Together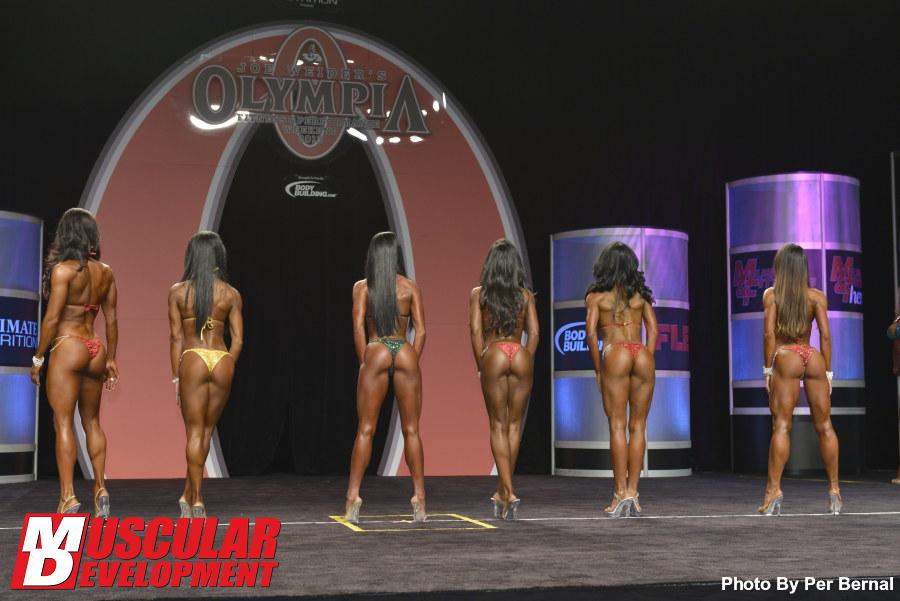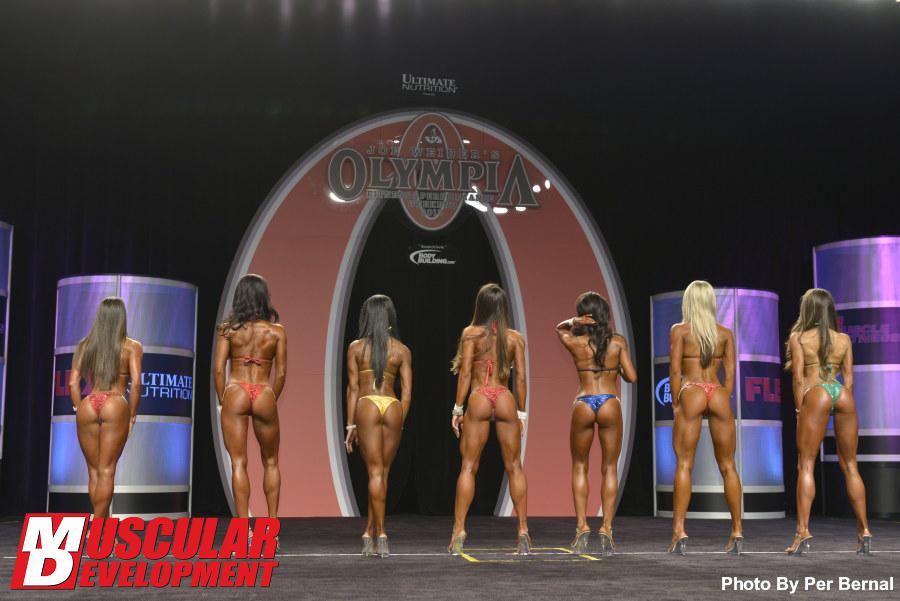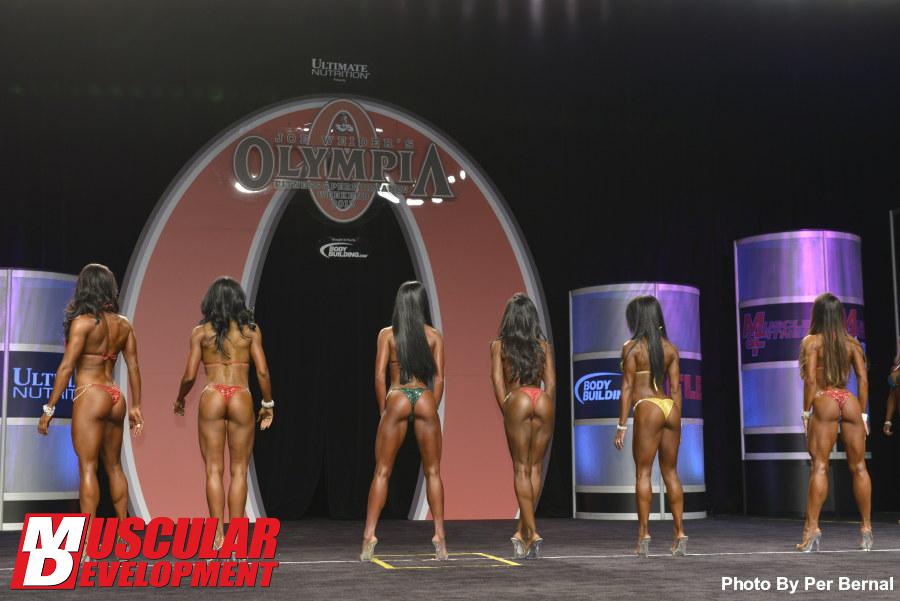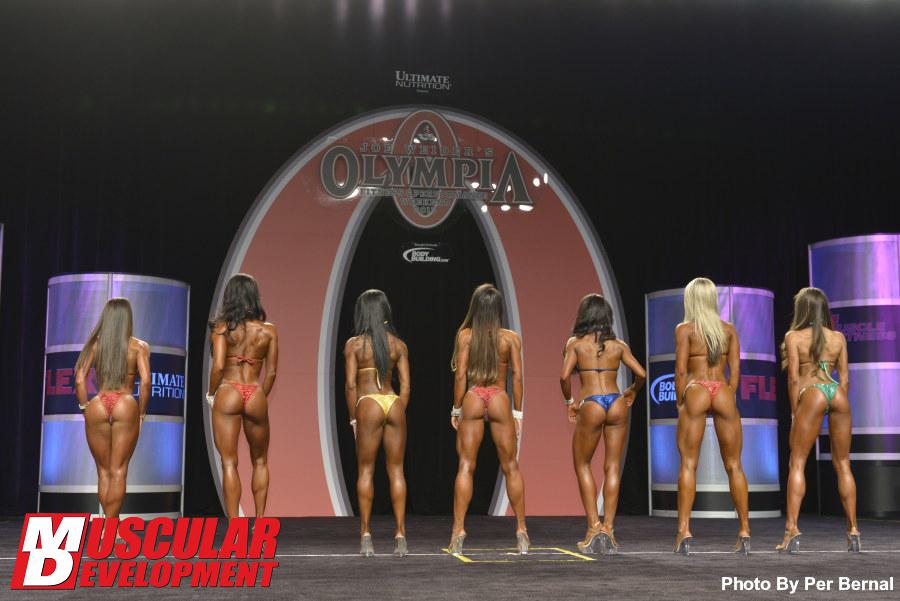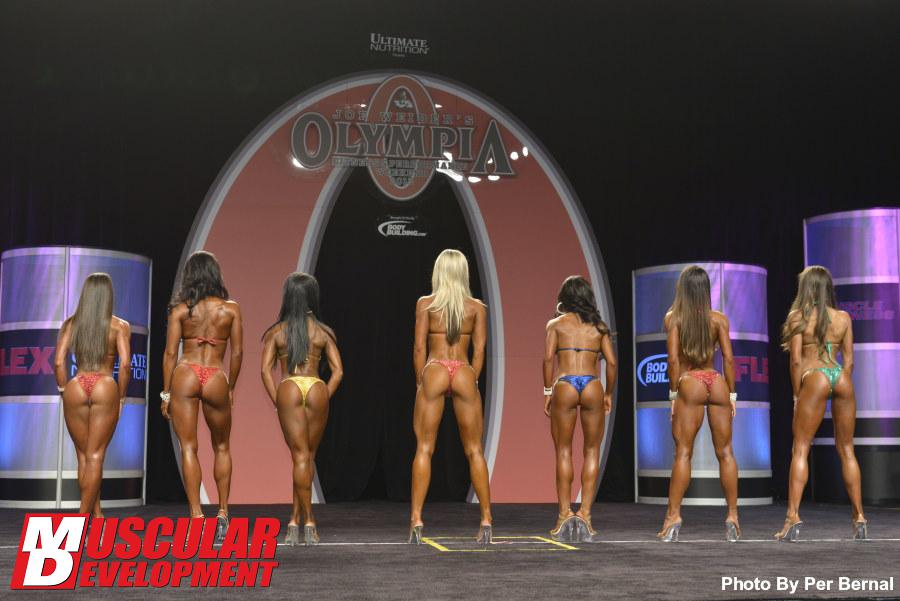 I will elaborate on optimal glute training later this week where I share with you my glute training methods. But before I share my secrets, I wanted to first emphasize the importance of glutes in creating the ultimate bikini body.
Bear in mind that these are the top competitors in the world. At local bikini competitions, the physiques are not so perfect. Don't be discouraged if you're interested in competing, these ladies have been training for many years. Stay tuned for more information later in the week!