Today's blogpost is a guest article by Coach John Grace. These days, higher workloads, higher volume, higher intensities, and higher frequencies are all the rage, but quite frankly, many athletes do better with a more moderate approach. Today John discusses a simple programming strategy that can improve recovery and performance. 
As Americans, we have a general mentality that more is better. If something is working, we assume doing more of that something must work even better. Most of the time more does not equal better. In fact, as it pertains to training, you may be putting in more work to get the same exact results. Or even worse, more work for less results.
Track and field has made the hi-low training system one of the more popular systems to follow for athletic development. The hi-low system calls for alternating high intensity days and low Intensity days, repeating for a 5-6 day training week.
The reason why this system works well is that high intensity events like sprinting, Olympic lifting, and heavy barbell exercises place a huge amount of stress on your body. Conversely, low intensity events like weight room circuits, bodyweight exercises, and long distance running place little stress on the body.
Dr Mike Young frequently uses the analogy of a sledge hammer and a ball peen hammer – think of high intensity exercises as sledge hammers and low intensity exercises as a ball peen hammer. Your body can only take so many sledge hammer strikes until it breaks, but you can take a ton ball peen hammer hits without being effected to the same degree. 
Every high CNS day puts you into a hole you will have to recover from to get to the supercompensation phase (the phase in which an athlete reaches a higher performance capacity). If you train at relatively high intensities every day, you may get some good results quickly, but it will eventually catch up to you (unless you're superman, of course). If you don't give your body adequate time to recover from the sledge hammer strikes, you're digging yourself into a deeper and deeper state of fatigue. A subsequent low CNS day compliments a high CNS day to allow your body to adapt and recover from the previous day's work.
There are training systems, like the famed machine-making Bulgarian weightlifting method that go against everything stated above. The truth is, many athletes get siphoned into these weightlifting programs at a young age and only the strong come out on the other end. This population is a special breed. These are the machines you hear about in the Olympics. What you don't hear about are the numerous athletes who either got injured or burned out from months and years of overtraining. Even the far-overreaching Smolov Squat routine has suggested recovery days.
I'm not trying to tell you to reduce the frequency of your training or take complete rest days when you normally train.  This is meant to give you some insight of how you may want to alter your training if you do train 5-7 days a week. If you have a high intensity (high CNS) day, try to follow it with a high volume (low CNS) day. If you're an athlete outside of Olympic Weightlifting, this low CNS day may involve bodyweight exercises, weight room circuits, tempo runs, etc. If you are an athlete that is strictly Olympic Weightlifting, some ideas would be to perform the power variations (power snatch, power clean), complexes, lifts from the hang or blocks, etc. on the low CNS days to reduce intensity.
Managing your training this way can help improve the supercompensation phase as well as performance over time. Most importantly, listen to your body. If it's telling you to back off the intensity a little, it's probably right.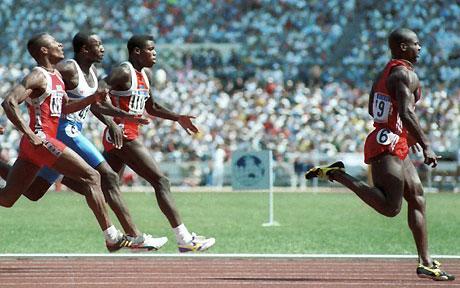 John Grace's Bio:
John is an assistant fitness coach for the Vancouver Whitecaps. He is a Certified Strength & Conditioning Specialist and a USA Track & Field Level 1 Coach. As an Athletic Development Coach at Athletic Lab (Hyperlink: http://athleticlab.com/) sports performance training center, he coached high school to elite level athletes in a wide range of sports. He is an active contributor to various sports performance blogs and is pursuing publication in peer reviewed journals.
You can read more of his work at fitforfutbol.com, elitetrack.com, and athleticlab.com. Follow john_r_grace on twitter for more sports performance material.