Hi fitness friends! Here's what I want you to do.
Get into a glute bridge position
Flatten out lumbar spine
Tuck neck into chest
Dig elbows into ground and make fists
Put bottoms of feet together and scoot heels as close to butt as possible
Bridge into the air while maintaining position, repeat for desired # of reps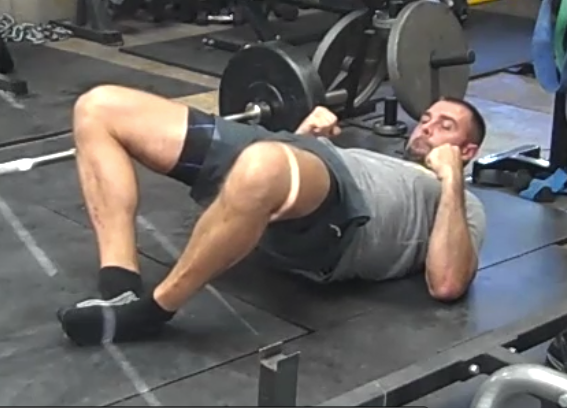 Essentially, you're flexing the knees, abducting and externally rotating the hips, posteriorly tilting the pelvis, and flexing the lumbar spine, which takes the hammies and erectors out of the equation and shifts the burden almost entirely onto the glutes. This is a great regression for those who struggle to feel their glutes during hip thrusts (or squats or deadlifts for that matter). It can be used as a glute activation drill during the general warm-up prior to the strength workout (3 sets of 10 reps), or as a finisher at the end of a workout to burn out the glutes (2-3 sets of 20-30 reps).
Please watch this video for details: