If you're a writer in the strength & conditioning profession, then chances are you've used the ambiguous term "intensity" many times over in your articles and blogs. I know I've been guilty of this on a few separate occasions.
But what does "intensity" really mean in strength & conditioning? Does it refer to effort, or load? What does it mean in the context of "High Intensity Training" (HIT Training) or "High Intensity Interval Training" (HIIT)? In these contexts, it refers to effort. Usually, when discussing cardiovascular/aerobic exercise, intensity is often represented as a percentage of maximal heart rate (MHR) – a slightly dodgy measurement of effort in this case.
However, in resistance training, intensity is often represented as a percentage of one-rep maximum (1RM) – a measurement of load. Sometimes you'll hear fitness professionals advise readers to "go at around 70% intensity." Are they referring to load, or effort? And if they are referring to effort, how is this best fulfilled – through rate of perceived exertion (RPE)? Do they go to failure or leave a few reps in the tank? Are they referring to one set of exercise, or the entire training session? Clearly you can see the ambiguity here in relation to the term intensity.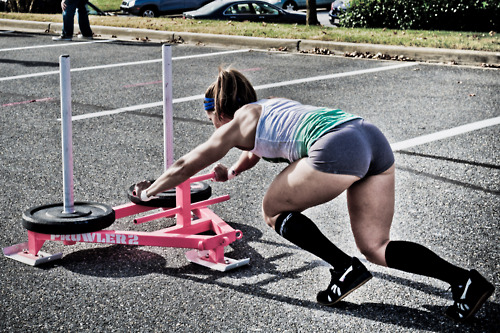 In a recent article in the British Journal of Sports Medicine (click HERE for an excerpt), James Steele II urges those involved in resistance training to stop using the term intensity altogether for purposes of greater clarity, but suggests that when it is used that it should be paired up with the quality being measured. My take is that the term intensity can and should still be used, as long as we clarify whether we're referring to effort or load. Just no more leaving the term all by itself and leaving room for ambiguity.
Granted, there are many individuals who have been practicing this policy for quite some time. For example, my friend Joe Dowdell has always referred to two types of intensity in regards to program design; intensity of load (which can be measured in terms of 1RM) and intensity of effort (which can be measured in terms of RPE, for example).  If you're one of these foresighted individuals, just carry-on. But if you're like me and you've neglected to clarify what type of intensity you're referring to in your articles, then it's time to step it up. From here on out, if you use the term intensity in your writing, please clarify to the readers whether you're referring to load, effort, or some other quality.