Lately, I've been seeing all types of 30-day Squat Challenge links (using solely high-rep bodyweight squats for workouts), and I'm highly skeptical as to whether they're delivering good results. I realize that many people just need a simple system to kick-start progress, and that a bodyweight program is ideal for folks who wish to embark on a training regimen but don't yet have access to a gym.
Using heavier weights increases muscle activation – meaning you get greater tension on the muscles and better results. This is why I wrote Strong Curves and helped start Get Glutes – to get women using heavier weights for optimal glute shaping.
However, bodyweight training can still be highly effective as long as you do it correctly. Below is a 30-Day Glute Challenge that I feel is much more effective than the 30-Day Squat Challenge as it involves two separate movements per day. These movements are synergistic with one another so they'll lead to greater results.
In each workout, I paired up a squatting movement with a bridging movement. Both work the glutes, but one targets the quads more and the other targets the hamstrings more. I also introduced single leg exercises into the mix, to be done once or twice per week. This should expedite results as well.
It is difficult to write a blanket-program to cover all populations. This challenge would be too easy for certain lifters and too hard for other lifters. For example, obese individuals can't automatically bust out Bulgarian split squats and one-leg foot-elevated bridges. However, I feel that this program would work well for the majority of individuals who are of normal weight and who stay generally active (hiking, jogging, yoga, etc.).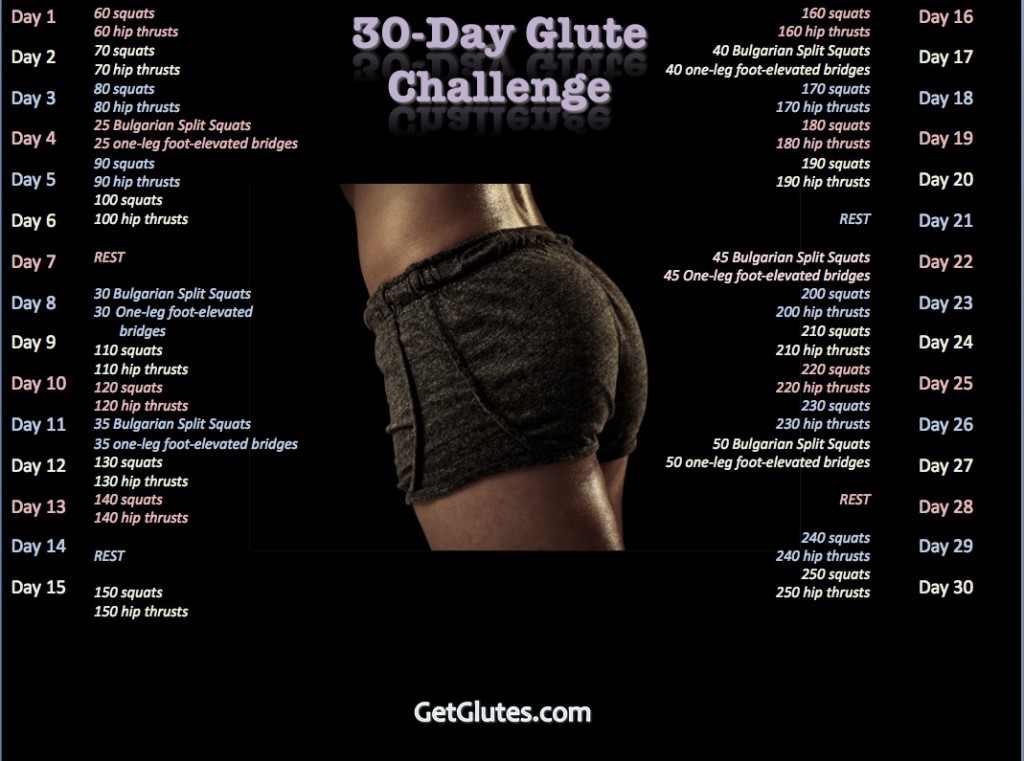 Use as many sets as needed to complete the repetitions.
Here are pictures of the four exercises incorporated in the challenge:
Squats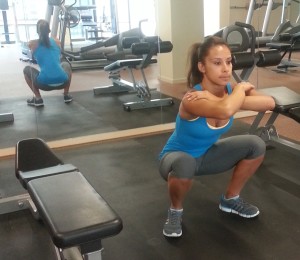 Hip Thrusts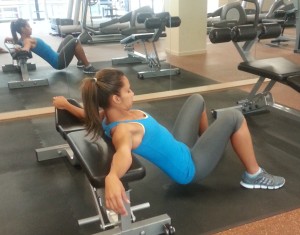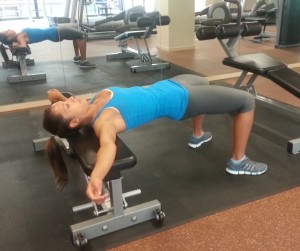 Bulgarian Split Squats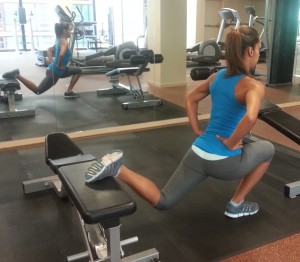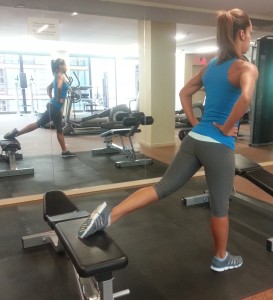 One-Leg Foot-Elevated Bridges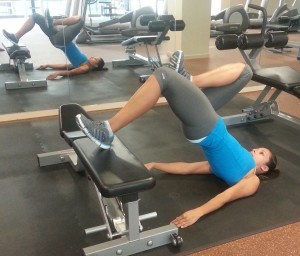 If you're already performing a sound glute training program, such as Strong Curves or Get Glutes, do not switch to this challenge – stay on your current routine. Keep in mind – 30 days is plenty enough time to show progress, especially if training is combined with a sound nutrition program. However, the glute transformations shown in the testimonials page of my site took 6-24 months to take place. Getting nice glutes requires patience. Nice thighs happen quicker though, and each month you'll look a little bit better than the month before. Hopefully this program can help kickstart progress, improve habits, and be a stepping stone to even better programming.
Here is a pdf of the challenge: 30-Day Glute Challenge
Best of luck!