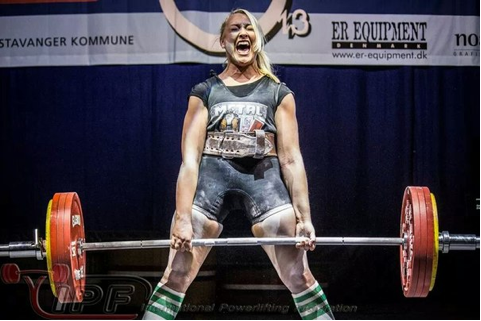 Norway is currently one of the "stronger" nations in powerlifting world. The obsessive attention to detail and technique, barbell speed and straight vertical path are thought to be the key to the success of these athletes.
Marte Elverum is one of the top IPF female Athletes of the Norway National Powerlifting Team actually representing Norway in weight category -72 kg. Her personal records are 233 kg in the squat, 123 kg in the bench, and 213 kg in the deadlift. Today, Antonio Robustelli has an interview with Marte that he graciously allowed me to publish on the site.
RM styrkeløft – Melhus 250212 – Marte Elverum ny norgesrekord styrkeløft from Morten Granhaug on Vimeo.