I've always felt that getting old kinda sucks and is a bit depressing. However, I've learned to embrace it and have realized that in many ways aging is awesome. It is my sincere hope that this blogpost inspires some of you. I've worked my ass off for 16 straight weeks just for these photos, and the hard work paid off as I'm rolling into my 4th decade feeling strong and fit.
Four months ago, I was sitting around contemplating the fact that my 30's are ticking away. I decided that I would train as hard as humanly possible (for me) and take some pics for a 40th birthday blogpost. Now, eleven months ago, I had gotten into really good shape (see HERE and HERE), ending up at 224 lbs. My plan for today was to diet down to 215 or so and see how lean I could get. However, it didn't pan out that way. I very well might be the hungriest bro on the planet, so my initial efforts to shed some weight weren't fruitful. After 3 straight weeks of trying to gradually reduce calories to no avail, I said to myself, "Fuck it, let's see what I can look like by just recomping and getting as strong as possible at my current bodyweight of 238 lbs."
And that's exactly what I did. I hovered between 238 and 242 the entire 16 weeks, ending up at the exact same weight as when I started. I average 5,000 calories per day (I get around 200 grams of protein per day, which is lower than what I used to consume but still does the job), which affords me a lot of wiggle room, so I kept eating my pizza, pancakes, cereal, and chocolate whenever I felt like it – my diet never changed. I trained like a crazed wildebeest and ended up setting numerous PRs along the way, and I even grew my glutes considerably.
Today, I turned 40 years old. In preparation for these pictures, I generally trained full body 3 times per week. I often added in either an additional easy high rep upper body workout with machines and single joint movements, or an additional easy high rep glute day consisting of bridging and lateral band movements. I always squatted heavy as hell on Monday and hip thrusted heavy as hell on Wednesday. I hammered away at squats, hip thrusts, deadlifts, bench press, incline press, and underhand grip lat pulldowns, but I was also a db curling, frog pumping, lateral raising, and seated hip abductioning machine. I've always felt that progressive overload via compound movements does a body good, but the results are even better when single joint moves are sprinkled in sparingly to fill in the gaps.
Here are some pics my twin brother took of me 10 days ago: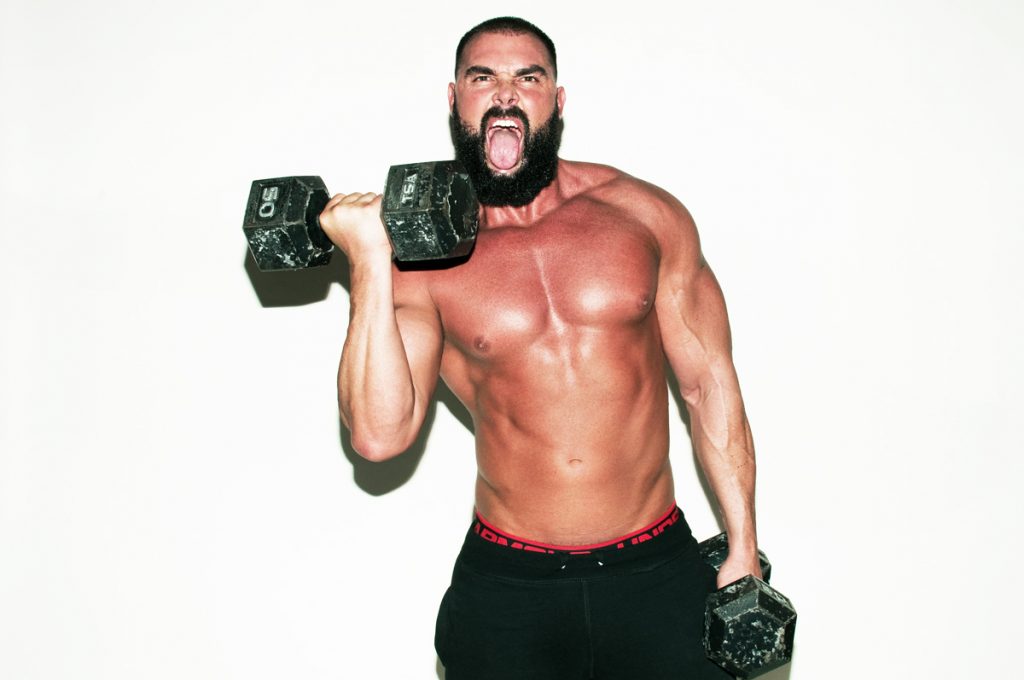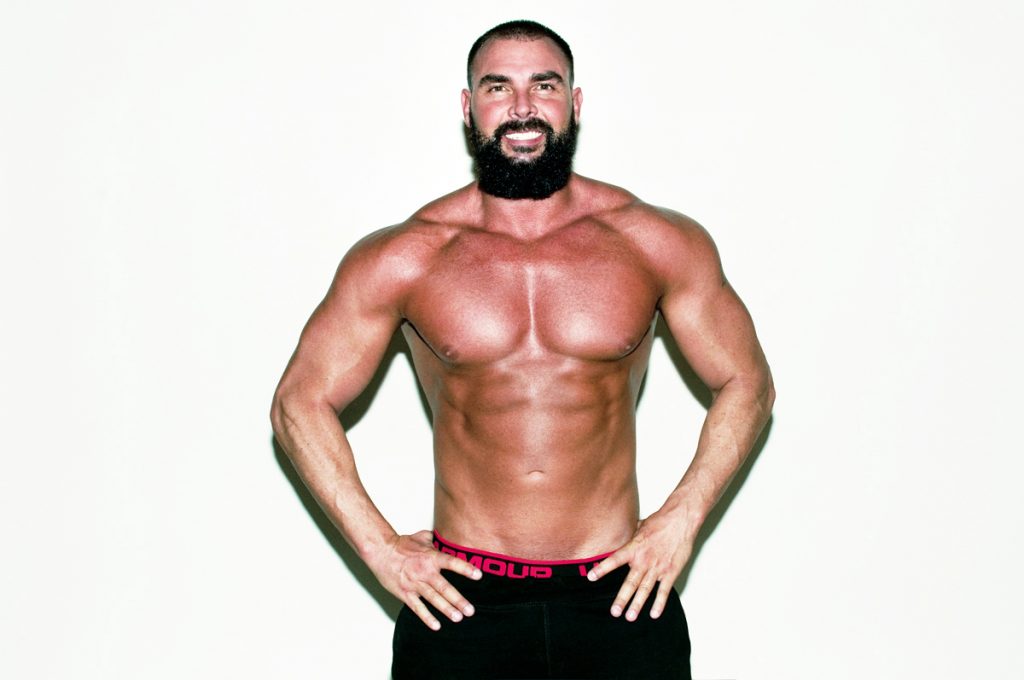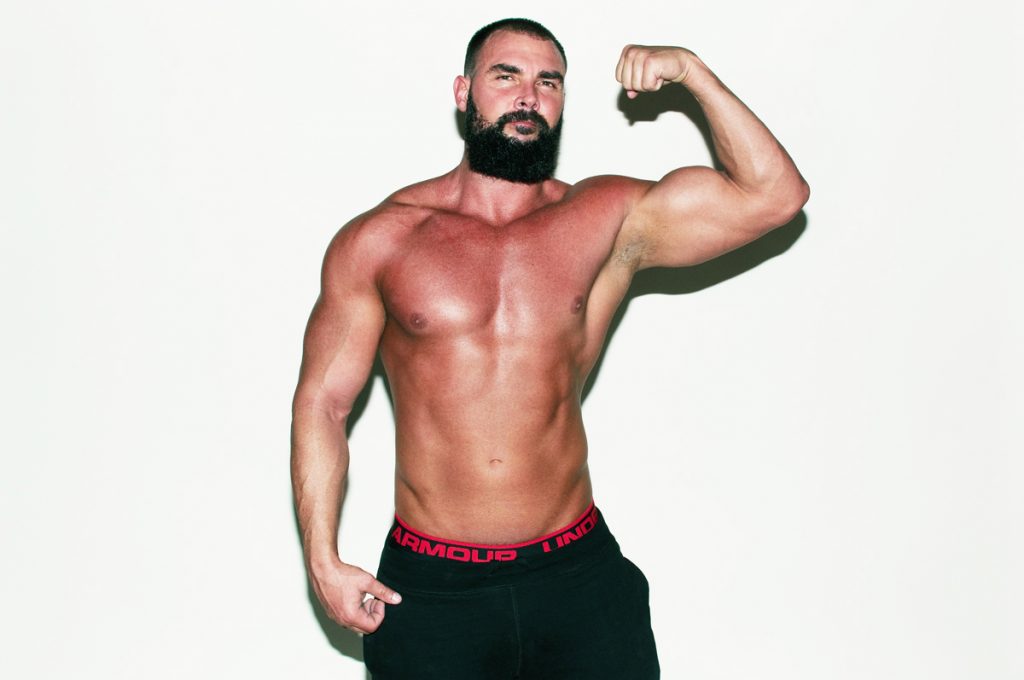 Below, in order, are recent PRs (in the past two months) showing:
800 lb hip thrust
300 lb incline press
225 lb military press
345 lb front squat
675 lb x 5 rep hip thrust
610 lb sumo deadlift
100 lb x 50 rep frog pump
765 lb x 2 hip thrust, 245 lb x 12 rep bench press
445 lb squat
495 lb x 15 hip thrust, 675 lb hip thrust, bodyweight x 14 rep chin up
405 lb x 20 rep hip thrust
275 lb x 4 rep incline press
275 lb x 8 rep bench press
300 lb incline press
245 lb x 8 rep underhand grip lat pulldown
Basically, I increased my all-time squat by 16 lbs (but went slightly deeper), my all-time deadlift by 5 lbs, my all-time hip thrust by 75 lbs, my all-time military press by 10 lbs, and my all-time incline press by 15 lbs. I didn't set any bench PRs but I did tie 275 lbs x 8 reps. I didn't set any chin-up PRs but I got 14 reps at 238 lbs bodyweight (my record of 16 reps was when I weighed 224 lbs). I have now hip thrusted on separate occasions 405 x 20, 495 x 15, 585 x 10, 675 x 5, 725 x 2, and 800 x 1, and my glutes are at their all-time best right now in terms of roundness and density.
This old man ain't goin' down without a fight, and you don't have to either!