I want to applaud a few different coaches in the industry and toot my own horn while I'm at it. I liken the various coaches' facilities to the Galapagos Islands. Most of us learned the same way. We grew up studying the bodybuilding mags, then powerlifting, then we learned how to train athletes. Eventually we opened up our own studios, gyms, and facilities and ran off in different directions. Some of us really branched off and broke away from the pack.
For example, John Broz started experimenting with ultra high frequency, but the volume and intensity is insane as well. He's had tremendous results for his Olympic Weightlifting population of clients and it's very interesting to take a look at what he's doing. They say this can't be done but he's doing it. He has some of the strongest Oly lifters I've ever seen at his facility and their all using his methods.
Mike Boyle has really ran away with single leg training and taken it to a level that no other coach has done. His athletes are busting out RFESS's, 1-Leg SLDL's, and single leg squats like there's no tomorrow, and they're strength on these lifts is incredible. At MBSC many athletes are using 200+ lbs on RFESS's and 1-Leg SLDL's and are using considerable loading in the form of db's and weighted vests with single leg squats.
Louie Simmons is big on intensity. His lifters max out every week on a bench variation and a squat or good morning variation. They do this year round. This isn't supposed to be possible but they're doing it, and many are boasting 2,000+ lb totals.
I have pushed the envelope with weighted bridging patterns and have seen tremendous success with building up glute mass and increasing speed. Before I came onto the scene I'd never seen anyone busting out barbell glute bridges or barbell hip thrusts (though they were probably being performed throughout the world but nobody took the time to take pictures, film videos or write about them). All of my clients can bridge and thrust more than they can squat. It isn't uncommon to witness 400 lb hip thrusts and 500 lb bridges with my male clients.
The point is, if you train with Broz, you train 7 days per week and your Oly lifting proficiency will sky-rocket. If you train with Boyle, you are going to get very good at single leg exercises and your single leg strength, stability and sensorimotor/proprioception will dramatically improve. If you train with Simmons, you will become very conditioned with maximal loading on compound movements. If you train with me, you'll be doing a lot of weighted bridges and your glutes will be rock-solid.
If it weren't for various trainers, coaches, and therapists pushing the envelope in certain directions, we'd never learn how far we can go. We'd underestimate the boundaries. We wouldn't reach our full potential.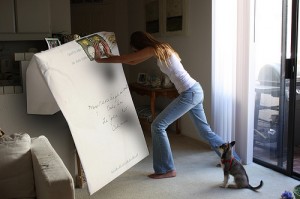 So, how are you pushing the envelope?