Today's article is a guest-blog from Derrick Blanton. Derrick has contributed a few exellent articles to my blog, and I really liked what he had to say here. I hope you do too! 
For the Love of Training
By Derrick Blanton
Way back in prehistoric times, (well, 1978 anyway), the Blanton family went to see the new, soon to be blockbuster movie "Grease".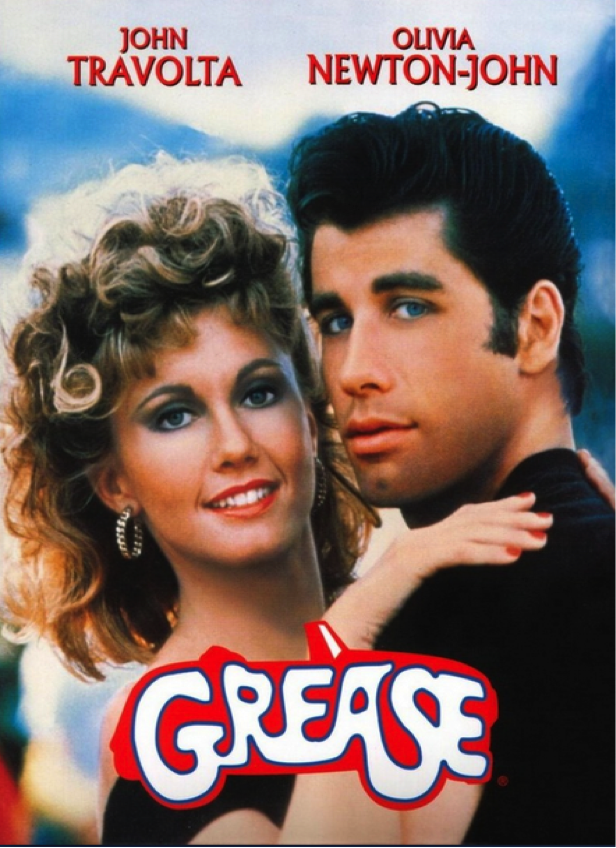 This was quite a treat for young Derrick!  I vividly recall how impossibly beautiful Olivia Newton John was, how dreamlike the 50's So-Cal high school world seemed, the comedy, the music.
I have one more very specific memory of that evening.
My legs were wrecked.
Earlier that day, I had designed and performed an utterly unrealistic exercise program, and as I sat in the movie theater enjoying the show, the DOMS was setting in with a malicious vengeance.
Did I mention that I was 11 at the time?
You may find it odd that an 11-year old kid would be writing and performing exercise protocols.
Is it odd that I was also scouring my mom's women's magazines for glute routines, and performing them.  Yes, I was specifically training glutes as a little kid!  ("Feel the burn!")
That at the ripe old age of seven, I asked Santa Claus for a special Christmas present…a barbell set?
Santa hooked me up too!  I got a 100-lb. barbell set with two adjustable dumbbells, and a brochure with Mr. Universe Bruce Randall curling the entire 100-lbs., which just seemed impossible to me.
(Later on in life, I would persuade a girlfriend to dig those very dumbbells plus thirty pounds of plates out of my parent's attic, and fly them to me in New York for a visit.  At the time, I was dead broke and needed a way to do shoulder raises, and hit my lateral delts.  She arrived with a heavy suitcase, and an angry look on her face.)
"Does this article have a point?!"
Right!  Sorry…
Hardwired to Train
People get into training for many different reasons, the psychology of which fascinates me. Motivation, whether internal or external, is a complex area of discussion.  I very rarely see love of training, or the genetic component to this drive, considered.
In my case, an overriding love of training, of exercise, of activity, showed up very early in life. This has not diminished with time! In fact, as I move into my mid-40's, this trait remains as dominant a driving force as ever.  With age comes wisdom, and I have learned that I must control this drive as it will, absolutely, consistently, harm me if left to run wild.
Not everyone is wired this way.
Recently, while chatting up an old training partner who is trying to get back into shape, I came to the realization that he really didn't enjoy training.  This was surprising to me, because this guy did work in the gym back in the day.
He trained hard, he was good at it, and at one time he was as jacked as a Men's Health cover model.  But I began to realize that to him, this hard work was almost purely a means to an aesthetic end.
You often see this process play out with ex-athletes and actors; they let their bodies go to pot after their playing careers, or acting roles are over.  Their rigorous training was designed to prepare themselves for the demands of their sport.  A means to an end.  When the end is achieved, evaporates, or diminishes, the means follows suit.
But what if the means are the end?
What if you love to train, just because you simply love to train?
Some good things are going to happen, and they will happen as a byproduct.  While you are painting the barn, the crops will start growing!
Say what you will about Crossfit, and I'm personally not a proponent, but these folks get seriously INTO their training.  Their drive to train is huge!  The motivational setup is powerful, and working brilliantly.  (Until the injuries start to pile up.)
When someone comes to me with the goal of losing body fat, I tell them, "Fall in love with gasping.  Learn to enjoy oxygen debt.  This will seem exceedingly unpleasant at first.  But you will learn to enjoy it, to master it."
You could achieve this "gasping" goal with any number of activities.  Can you learn to love just one?
If they can learn to love it, and not get injured in the process, they will form a new habit, perhaps for life.  Over time, this new habit will provoke tremendous adaptation.
In fitness, as in life, habits provoke adaptation. If you don't believe it, then stop brushing your teeth.  Start smoking.  Start running.  Start using a tanning bed.  Start eating ten bags of chips every day.  Start burying your face in your smartphone when a friend is trying to talk with you, or while driving your vehicle.  (Please don't do that last one.  I'm just making a point here, people.)
Start DL'ing.  Start doing high rep kettlebell swings, or pushing a sled.  See how this works?
Adaptation happens.  Whatever you do, or don't do, your body will adapt.  Adaptation is a mandatory law of nature.  Thus, if you have a goal in mind, what behavioral change do you need to fall in love with?
And what if you happen to love the behavior without the specific goal attached?  (Hint: Adaptation is still going to happen.)
The "Training Gene"
David Epstein is a Sports Illustrated writer who also wrote the book, "The Sports Gene: Inside the Science of Extraordinary Athletic Performance".
The book explores genetics and sports, an absolutely fascinating topic.  Here's a quote from a press tour interview:
Was there any particular connection between athleticism and genetics that surprised you?
I knew full well that physical activity could impact our dopamine system, which is involved in pleasure and reward in the brain. I did not know that the reverse is true, that innate differences in our dopamine genes can influence the drive to be physically active. I guess intuitively that makes some sense, but I didn't realize there was so much work done in the area of biological predisposition to physical activity. I write about that in chapter 14, where a scientists who studies it raises questions about how ADHD drugs might affect children who have a high drive to be physically active. Perhaps an important issue for future doctors to investigate!
This is brilliant!
According to Mr. Epstein, "not only does our biology respond to physical activity, but our physical activity responds to our biology…", and this relates to our dopamine system in the brain.
Cause meet effect meet cause!  And I suspect that this relationship is as genetic as limb length, and muscle fiber makeup.
(I'll put a link below of an extended discussion with Mr. Epstein)
Can you learn to love training?  I think you can.  But some will love it, nay, some will need it right out of the gate.  I'm guessing that more than a few are reading this right now!
I am a lifetime all natural trainer with resoundingly mediocre genetics in all athletic endeavors. My lone, possible genetic "gift" is that of gluteal muscular endurance.  (Note: There are no public contests with cheering spectators for gluteal muscular endurance.  Dammit!)
However,  I have been blessed with this powerful drive to train.  It has seemingly pursued me more than I have pursued it!
In the last year I gained about 12-15 lbs. of new muscle, which is a bit odd at my age. Perhaps more strange is that this new growth was not spurred by any particular design on my part.
No fancy new protocol to go with a fancy new supplement.  No vitamin S.  No concentrated effort to get in more protein.  No solemn New Year's Day resolution to attack my goals with a vengeance.
In fact, I don't even have any specific training goals.
I know this is crazy and counterintuitive, blasphemous in today's goal-oriented, joy-sapping world.
Here come the pitchforks, but I really don't!
Push me off a cliff, and I'll say that my primary goal is to train hard, and stay healthy.  Weak sauce, huh?
I'll go on a conditioning kick, then a strength kick, then a body weight kick.  Usually mixing up all styles per week, but never in a timed Crossfit type fashion, which for me, is injury waiting to happen.  (Not a fan of density training for this very reason. No offense to Mr Staley, I know it works well for many.)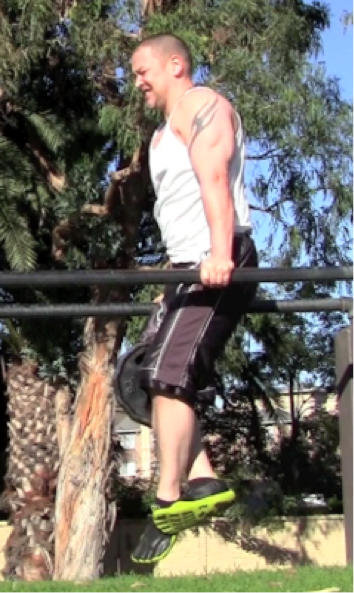 My only real objective is to move my muscles against load.  Because, damn it, it feels good!
Reps, load, exercise selection? Yeah, I pretty much make it up on the fly.  Haphazard. Instinctive.  My training log is different every week.
Now in fairness, I've been doing this a while, and I do know how to "overlap".
"Sure, it's bench day.  But it's so beautiful outside!!"
I get bored easily, I'm uber-undisciplined, and I willfully refuse to adhere to any set routine, even when I design it myself, ha ha!  It's a disorganized mess, but that one trait keeps coming back: I love to train!
I just let each day go where it needs to go, and it usually ends up going further than expected.
Strangely, with this randomized and unfocused style of training, I'm making more progress than ever.  Probably because it is fun!  When something is fun, you tend to do it more often, yes?
Am I going to get barbecued for saying that training should be fun?
Now this style likely only works if your goals are general, and you got the love of training. Love the process.  If you are passive-aggressively grinding out a session day after day to sort out various psychological needs, then yes, you probably need specific parameters.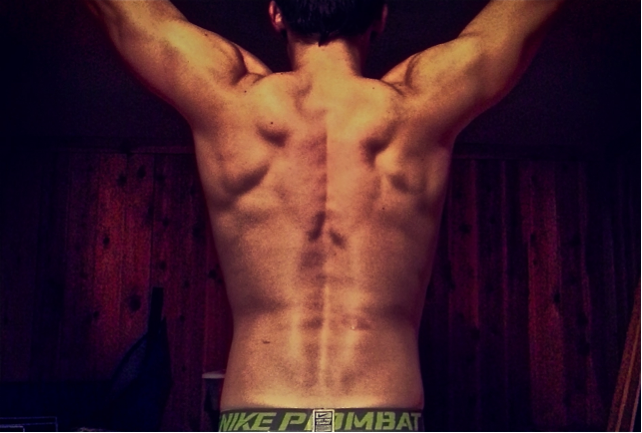 This is the "slaying personal demons" approach, and yes it will provide for adaptation towards your goal.
You will also, at some point, almost certainly lose interest.  And get fat.  (See ex-athlete example.)
This love of training gene?  It got passed down to my son, Kyle.
Kyle goes hard.  In fact, if there is any kind of conditioning component to the session, he destroys the old man in the gym now.  (Which is so not cool, son.  So not cool.  🙂
Well I will wind up this discussion by returning to Epstein.  Here is a link to a podcast discussion on sport genetics that I find personally illuminating.  For the sake of this discussion, cue to the section at 13:48 concerning Iditarod sled dogs, (although the whole discussion is fascinating):
http://www.voicebase.com/autonotes/public_detail/318030
I'll paraphrase Epstein's account:
Iditarod dog trainers have moved to breeding dogs for love of running, rather than for speed. This, because these dogs, though slower, will strain to run so hard, and so often, that they will make up the lost ground, and surpass the faster dogs.  They will run longer, with less rest. These dogs have a powerful need to run, and will "bore a hole in the Earth".  
These particular dogs don't need external "goals" for motivation.  The activity is the reward. Don't try to drive these dogs faster, or longer.  Just…let them run.