I wrote this eBook in 2009. Though I'm much more knowledgeable now and a much greater scientist, I'm still very proud of this eBook. The terminology and concepts I coined, including load vector training, as well as the glute exercise categorization system is top notch information. Furthermore, the EMG experiments contained within are very comprehensive and insightful. Last, you'll never run out of exercise ideas as the book includes hundreds of pictures of glute exercise variations. Cost is $29.95.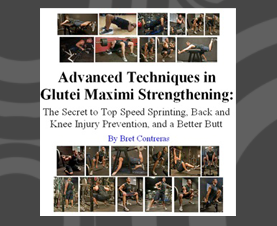 It's taken me a long time to develop The Hip Thruster, and I'm finally confident that I've created the perfect model. The Hip Thruster allows you to perform barbell hip thrusts, band hip thrusts, and barbell plus band hip thrusts so you can maximize your glute-shaping success. Cost in the USA is $499 plus shipping. Cost in Europe is £499 plus shipping. Click HERE and learn more.

If you're looking for a solid maximum strength training resource that contains a 14-week training guide, a nutritional guide, a video library, and a bunch of cool bonus products, then look no further. 2 x 4 helped me finally deadlift 600 lbs and reach the 300/400/600 bench/squat/deadlift club, and it helped several of my colleagues reach new levels of strength development as well. Cost is $97 or $67 depending on whether you purchase the gold or silver package.

Every month, my colleague Chris Beardsley and I scour through around 100 sports science journals. We pick out the 50 most important articles in the fields of S&C, biomechanics, functional anatomy, physiology, physical therapy, and sports medicine. Our fans really love this service as it keeps them up to date with the latest cutting-edge literature and our current body of knowledge. Cost is $10 per month. Click HERE and subscribe now!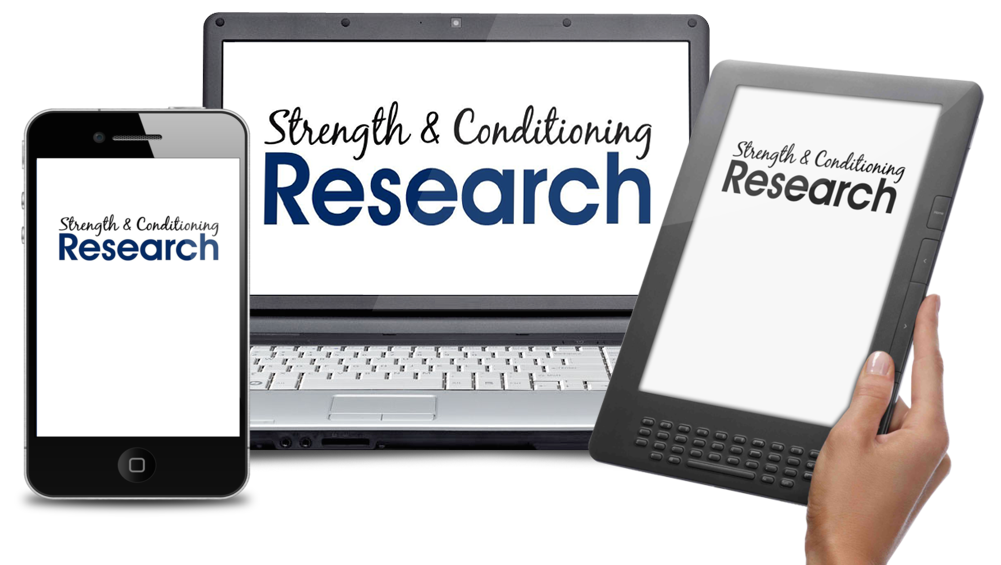 Strong Curves is my Magnum Opus that contains all of my secrets, wisdom, methods, rationale, and programming pertaining to glute development. In mid 2011 I asked my colleague Kellie Davis to collaborate with me on a project. What started out as a simple eBook transformed into a 300-page published masterpiece. Cost is $19.85.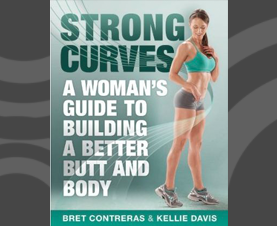 Bodyweight Strength Training Anatomy is an illustrated book with over 150 exercise descriptions (and pictures) and a chapter that teaches you how to write your own bodyweight strength training programs. I was sure to include all the basic movements along with unique and advanced movements to keep you challenged. Cost is $16.23.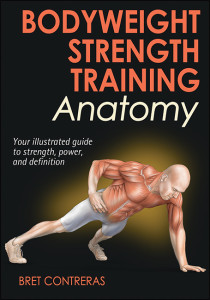 Hip Extension Torque is without a doubt the coolest product available. In fact, I think it's the most unique product in all of Sports Science. It offers a ton of scientific explanation, charts, and graphs pertaining to biomechanics, glutes, hamstrings, strength, hypertrophy, and power. Chris and I are so proud of this product, and the feedback we've received about it is phenomenal. Cost is $49.95. Click HERE and grab your copy!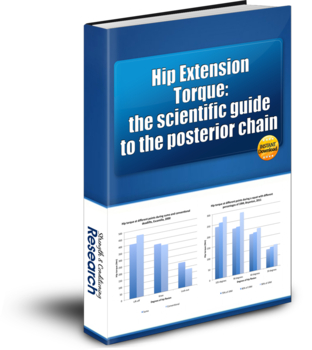 Hip Extensor Training is the companion product to Hip Extension Torque and contains the latest and greatest scientific information pertaining to gluteal and hamstring EMG activity. Chris and I reviewed all of the relevant literature pertaining to the glutes and hamstrings. We also included cutting edge EMG experiments of our own. I'm extremely proud of this product. Cost is $49.95. Click HERE and grab your copy!