Hi fitness folks! Do you know the answer to the September S&C research review questions? If not, you ought to subscribe to our research review service. To subscribe, just click on the button below and follow the instructions…
Strength & Conditioning, Power and Hypertrophy
Is block periodization best for strength—power training in track and field?
What factors are important when using block periodization in track and field?
What field tests are associated with track and field ability?
Can eccentric training enhance strength and flexibility in national-level track sprinters?
Does sled towing improve sprint running speed in youths of all ages?
Do anabolic signaling responses differ between high-volume and high-load workouts?
Is high-volume resistance training better for increasing strength and size?
Do cluster sets allow greater volume loads to be performed?
Does variable resistance training increase strength and size more than constant load training?
Can manual resistance increase strength as much as conventional resistance training?
Does plyometric training improve soccer-specific performance in youth soccer athletes?
Does plyometric training change muscle fiber type?
Do resistance training and plyometrics improve sprint running ability in youth soccer athletes?
What determines pull up performance in trained athletes?
Does post-exercise cold water immersion impair muscular adaptations to resistance training?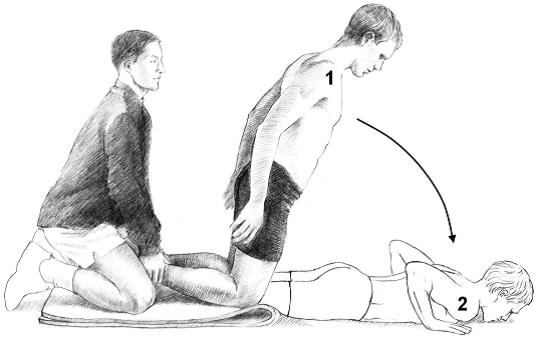 Biomechanics & Motor control
Do both pushing more and braking less improve accelerating sprint performance?
Is the hip thrust a better exercise for the gluteus maximus than the back squat?
How does squat variation affect lower body muscle activity?
Does resistance training change the spatial distribution of muscle activity?
How does muscle activity change with relative load during the knee extension?
How does muscle activity change with relative load during the back squat?
Which manual strength testing positions are best for the 3 portions of the gluteus medius?
Are measures of lower body muscle size and 1RM power clean related?
Are maximum isometric strength and vertical jump height related?
How does spine movement differ when the overhead press is performed in front of the head or behind the head?
Is the repeated bout effect exercise-specific?
Does extracellular matrix remodeling contribute to the repeated bout effect?
Can changes in motor neuron excitability explain the post-activation potentiation effect?
Anatomy, Physiology & Nutrition
Do long-term measures of muscle protein synthesis correlate with gains in muscle size?
Does muscle hypertrophy caused by myostatin inhibition accelerate degeneration?
Is higher protein intake associated with greater muscle mass?
Can diary protein intake increase reductions in fat mass during resistance training?
Does leucine affect anabolic signaling differently from the other essential amino acids?
Can plant-based protein support muscle growth?
What causes the loss of strength relative to muscle size in the elderly?
Does melatonin work for primary sleep disorders?
How do contraceptives affect hormone responses to training sessions in elite athletes?
What are the metabolic effects of non-nutritive sweeteners?
Do resting metabolic rate and lean mass drive energy intake?
Are reduced inhibitory control and increased trait impulsivity key features of obesity?
Is sedentary time associated with visceral fat deposits?

Physical Therapy & Rehabilitation
What causes exercise-induced rhabdomyolysis?
Can gluteus maximus inhibition occur in cases of proximal hamstring tendinopathy?
Do both tendon stiffness and muscle activity change in Achilles tendinopathy?
Is hip muscle exercise more effective than knee muscle exercise for patellofemoral pain?
Is there a difference in pelvic floor muscle activity across the phases of the menstrual cycle?
Is pelvic floor muscle contraction associated with and diaphragmatic motion when breathing?
Do individuals with uncontrolled lumbopelvic rotation activate the psoas major to a lesser extent?
Can the "doming of the diaphragm" technique increase flexibility?
Does PNF stretching cause larger changes in stretch tolerance than static stretching?