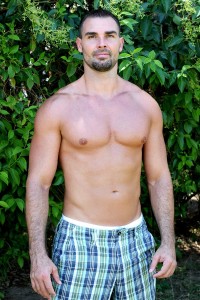 About Bret Contreras
Welcome to my website! My name is Bret Contreras, and many people consider me to be the world's foremost expert on glute training. If you work your way through this website, you'll undoubtedly learn a tremendous amount of information pertaining to the glutes. However, I'm actually well-versed in most things Sports-Science related. Please sift through the site and find the articles that are most relevant to your wants and needs.
Here are some of my credentials:
Below are links to 267 articles and blogposts I've written on various topics.
Hypertrophy (Muscle Growth)
Strength
Power
Speed
Sports Science Topics & Research
Glutes
Knee Valgus (Valgus Collapse), Glute Medius Strengthening, Band Hip Abduction Exercises, and Ankle Dorsiflexion Drills
Kettlebells
Hamstrings
Core Training
Powerlifting
Spinal Health
Coaching, Personal Training, Programming, & Nutrition Topics
We Are 90% Microbe and 10% Human: Can We Lose Weight by Boosting Good Bacteria With Probiotics & Prebiotics?

 

Genetics of the 21st Century: Microbes Affect Disease Susceptibility, Body Weight, and Ability to Build Muscle
Peer-Reviewed Articles (Journal Publications)
Non-Uniform Changes in MRI Measurements of the Thigh Muscles Following Two Hamstring Strengthening Exercises

Effect of Hand Position on EMG Activity of the Posterior Shoulder Musculature During a Horizontal Abduction Exercise

The Increasing Role of the Hip Extensor Musculature With Heavier Compound Lower-Body Movements and More Explosive Sport Actions
Instructional Videos