Hi Fitness Friends! I have some good reads, good views, rants, before/after pics, and glute training feedack to share with you today. I hope you enjoy it!
Good Reads
Bodyweight Strength Training Anatomy
My new book Bodyweight Strength Training Anatomy is #4 in Weight Training and #4 in Training & Conditioning on Amazon!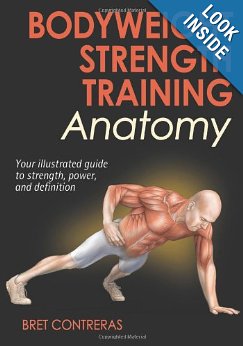 Strength & Conditioning Programming Flowchart
Remember that crazy flowchart I posted a while back that was too disorderly to comprehend HERE? One of my readers (Mandy Woodhouse) was kind enough to redo this chart and send it my way. Much better! Click HERE for a pdf.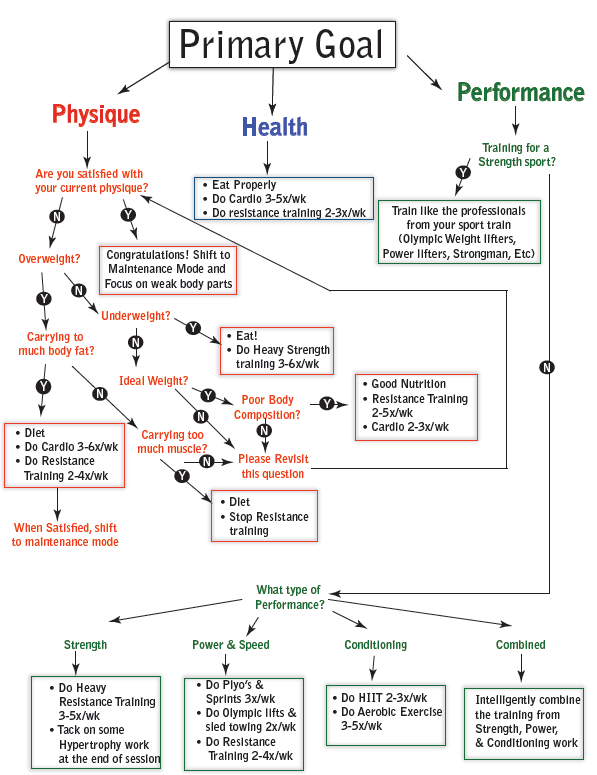 The 6 Most Shockingly Irresponsible "Fitspiration" Photos
THIS article made the rounds on the internet and received tremendous attention. Check it out.
Wake Up Sleepy Glutes at Work
Click HERE to find out how you can easily wake up those sleepy glutes while you're at work.
Cellulite: It's Time We All Just Get the Hell Over it
THIS is a great article about cellulite – deal with it ladies it ain't no big thang!
Why Your Legs Are Jacked and Your Butt is Not
Ms. Joy Victoria wrote a great blogpost HERE. I mention some of this same material in a blog that I'm going to post later in the week so stay tuned.
Good Views
Coaching the Hip Thrust
I always love seeing how other coaches coach the hip thrust. The guys at SpartaScience do a great job in this regard. Here's how they coach it:
An Interesting Way to Do Hip Thrusts
This dude gets an A+ for creativity! I'm envisioning a slew of pissed-off quad-training bodybuilders lurking around the machine waiting for some spaz to stop humping the leg extension machine!
Kellie's Response to Fitspiration
You gotta love Kellie Davis!
More Kellie Davis
Here Kellie does a badass glute workout:
Facebook Rants
Here are a few things I've written on Facebook lately:
On exercise as punishment
Coaches shouldn't punish athletes with extra conditioning exercise. Exercise programming should be predetermined and periodized to elicit maximal results. Individual and team errors should be addressed through coaching and practice, not additional mileage, stadiums, up-downs, or burpees.
On shrinking from strength training despite the scale not moving
Muscle takes up around 20% less volume than fat at equal masses. Therefore, even if you stay the same weight and the scale doesn't budge, if you gain strength and pack on some muscle, you actually end up losing overall volume and size via fat loss. Don't fear getting stronger – it adds shape to the good areas and takes away shape from the bad areas, all while increasing health and functional capacity.
On individualizing Strong Curves
Ladies, as I mentioned in Strong Curves, over time, you want to tinker with the template a bit to suit your individual goals and preferences. Initially, you can just stick to the pre-written programs "to a T." But as time passes and you gain experience, feel free to modify the program. Here are some examples. If you like certain isolation movements, add them in during the last 5-10 minutes of the session. If you like maxing out on something each week, alternate between heavy squats one week and heavy deadlifts the next to test your strength, or have a separate "strength day" where you just do heavy triples, doubles, and singles and go home. If you want to hip thrust more often, add in an extra day of just hip thrusts and maybe some lateral band glute exercises. Some of you ladies might need to start modulating the number of sets you do and days you train as well depending on your intensity and recovery. Adjusting the program to your individuality will increase your "buy-in," quench your psychological training desires, and most likely expedite results (assuming you're right about your training hunches).
Glute Training Feedback and Before/After Pics
5 weeks into SC….and loving it, feeling strong! cant wait till end and then some!! best money spent on a programme for sure – Stephanie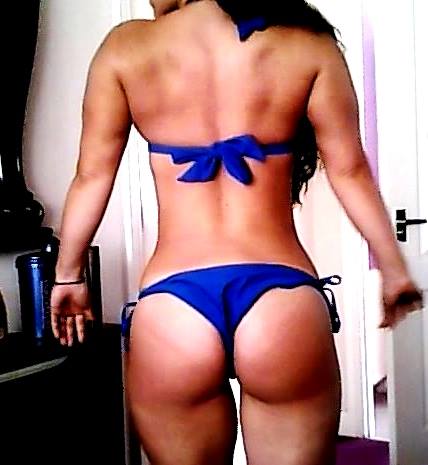 Well, I didn't really envision myself ever sending in butt pictures but I decided that since I'm so happy with my progress, I might as well. I've been following Coach Dos Remedio's power lifting book for about 4yrs now so I'm pretty familiar with heavy lifting. Unfortunately I've been on & off because of….life! Injuries, a terrible break up (twice with the same guy), & losing my grandparents had put working out on the way way back burner. Earlier this year I realized I definitely was not looking cute. I got back to my power lifting regiment in April & saw some quick gains but my ass was not budging. It was big but again, not so cute. I wanted that nice round bubble butt effect that squats, Romanian deadlifts & such were not giving me….so, by the grace of God, I stumbled onto your blog & have been all about it ever since. The hip thrust & glute bridge are the best thing to happen to me! I just moved up to 205lb glute bridge & 185lb hip thrust & though I'm not where I want to be yet, I'm way better than I was before & my other lifts have improved too plus, my bubble butt dreams are slowly but surely being realized. Thank you thank you thaaaaaank you! – Irene
Hi Bret, I wanted to say 'thank you' for your Strong Curves program. I started it in July and attached is a photo of my results. I've gained 12 lbs in the process, but I am so very happy with the results (and so is my husband!!)  I'm 38, working mom of 2, and I work out at home; your YouTube videos and articles helped me to understand the exercises and get my form down correctly. While I can only hip thrust 130 lbs right now, my goal is to get up in the 200's. Keep up the great work – your positive attitude has not only helped me to love my shape, but I'm sure you are encouraging thousands of other women, too. Thanks again, Amy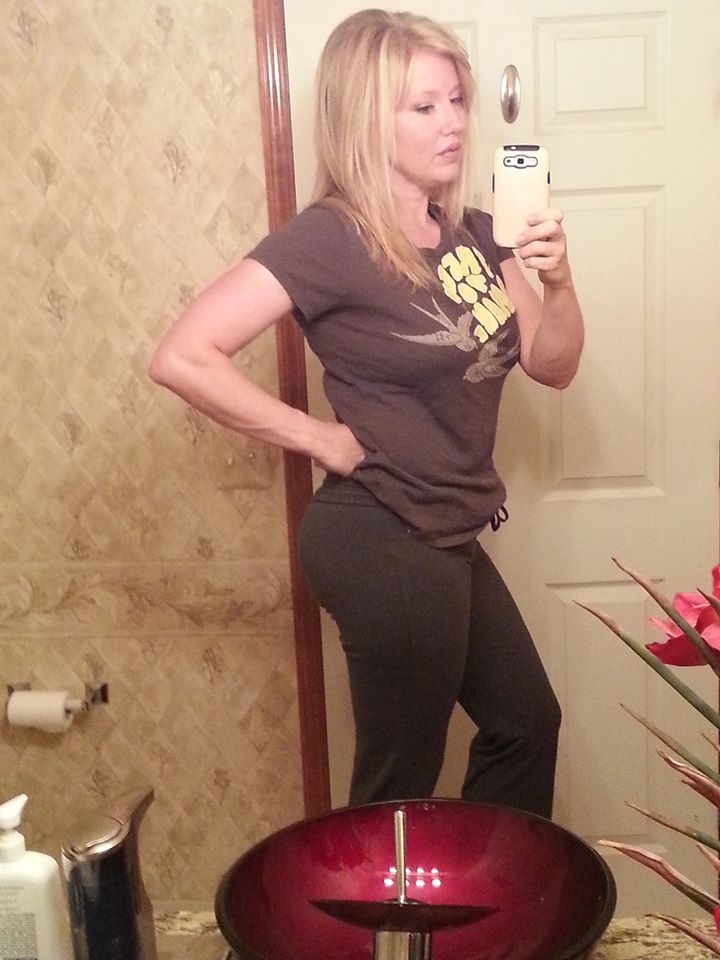 I can totally see a difference after Strong curves. Here's a comparison. Left pic was in October 2012 right was from August 2013. This book has changed my life and booty J – Stephanie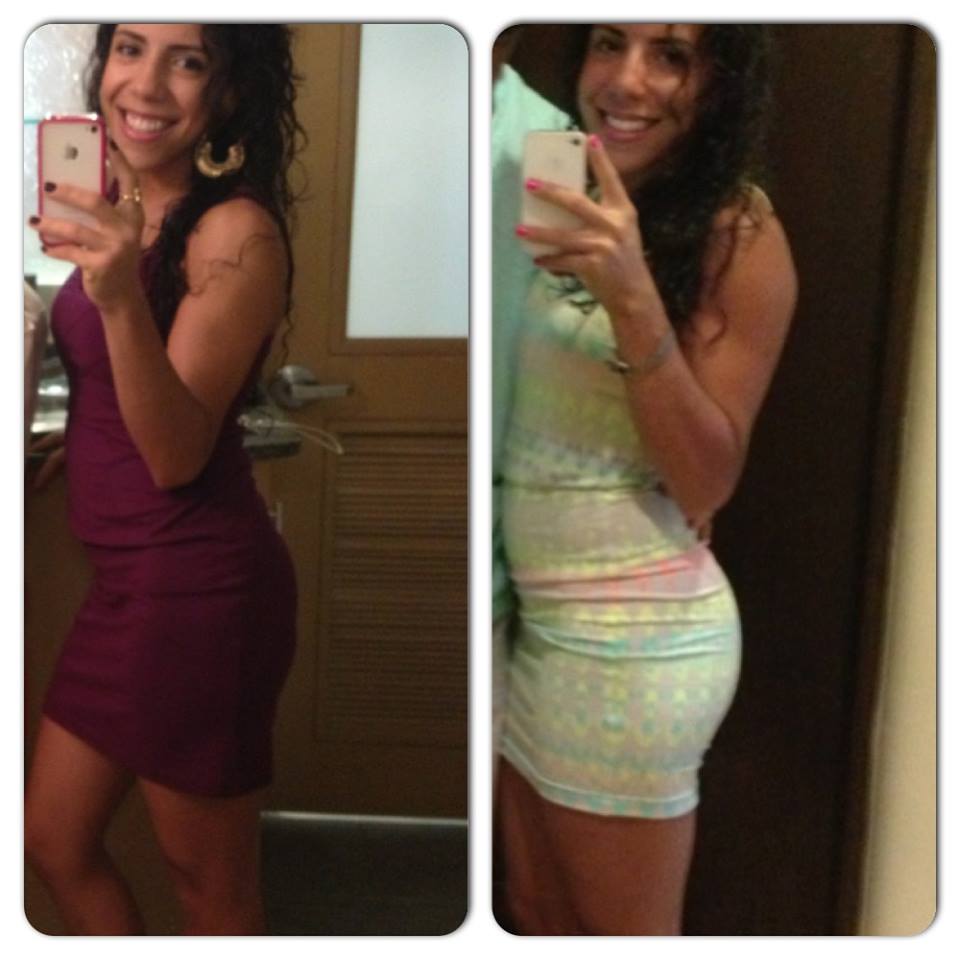 Hey Bret! Read your strength training articles quite often! I've applied many glute exercises to my training… Mainly to work on my lock out on my deadlift. I also compete in men's physique and just watched your YouTube video on "poll results for glute pictures". Well last few show the head judge lady at nationals has said I've had the best glutes on stage! Lol I asked her cuz I was worried it took away from my back shot. Well here is a picture for your blog. My Instagram is @Stephen_marino_ if you want to checkout more pics. I train pretty hardcore and have earned my wheels! Keep up the great posts! – Stephen
Heres a glute shot of me in my underwear to make your female readers happy. – Peter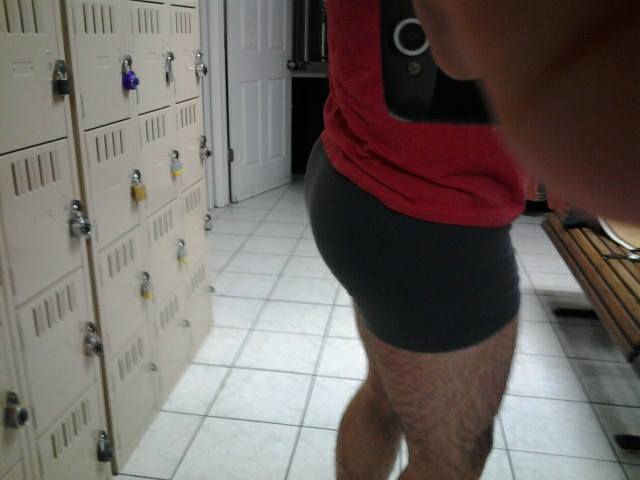 I love each month more and more!!!  As we move from one month to another, our comfort level in the gym and with ourselves seems to grow exponentially (along with those glutes). The first week of every month is exciting because we're trying new moves. Then, the next 3 or 4 weeks are spent really nailing form and adding progressions.  And before you know it, the next month's workout is uploaded!  There's really no time to get bored & I absolutely love having a such a solid, basic but EFFECTIVE plan to follow! – Sara, referring to Get Glutes
My glutes are worn out! They haven't stopped quivering since I left the gym. – Mariah
I just want to let you now that I have made so much progress. When I started I was suffering from piriformis syndrome for months, had no strength in my arms and due to minor tears in my medial menisci I was afraid to squat below 90°. Now, my piriformis syndrome is almost completely gone, I performed 2 full chin ups last week and I can do full rom goblet squats with 25 lbs. – Jolanda

Other Trainers' Success Stories