Hi fitness folks! Do you know the answer to the January S&C research review questions? If not, you ought to subscribe to our research review service. To subscribe, just click on the button below and follow the instructions…
Strength & Conditioning, Power and Hypertrophy
Is Olympic weightlifting the best way to improve vertical jump height?
Is the PAP effect on vertical jump height caused by central factors?
Are short rest periods best for increasing muscle size?
Does reducing fatigue by using intra-set rest periods affect strength gains?
How do different repetition ranges affect changes in muscle fiber type?
Is there more than one type of block periodization?
How do aerobic training, resistance training, and concurrent training help obese adolescents?
How many people fail to respond to sprint interval training?
Can hill sprints help semi-professional soccer players improve both fitness and strength?
Does self-reported mental toughness predict scores on objective tests of perseverance?
Is trunk muscle strength associated with athletic performance?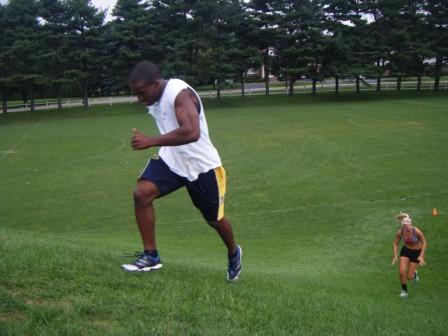 Biomechanics & motor control
Which biomechanical factors increase when jump height improves?
Is the jump squat a better predictor of jump height than the push press?
Can external cues help improve jump height in elite high jumpers?
Can combining augmented feedback and external focus of attention enhance jump height?
What biomechanical factors drive performance for 100m sprint finalists?
How do the mid-acceleration and the maximum velocity phases of sprinting differ?
Does hypertrophy increase muscle moment arms?
Does "the increasing role of the hips" apply to stair climbing speeds?
Is the kettlebell swing a good exercise for the gluteus maximus?
Does one workout with an enhanced-eccentric exercise provide a protective effect over a similar workout, four weeks later?
Does nine days of daily drop jump exercise increase tendon size?
Anatomy, physiology & nutrition
Can muscle growth happen within 4 weeks of barbell training?
Is hypertrophy actually greatest in the earliest phase of resistance training?
Is the thermic effect of food bigger in the morning than in the evening?
Does resting metabolic rate reduce after shorter sleep duration?
Does daily overfeeding from protein supplementation improve body composition?
Does protein supplementation increase lean body mass in female collegiate athletes?
Do higher doses of protein produce bigger anabolic responses than moderate doses?
Can vitamin D supplementation help reduce the effects of damaging exercise?
Is greater eating frequency associated with an increased risk of obesity?
Is greater eating frequency associated with an increased risk of central adiposity?
Are appetite hormones different in obese individuals?
Do high load and high volume workouts have different effects on plasma volume?
Is there an association between changes in testosterone and body fat after resistance training?
Does aerobic exercise help reduce the stress response to psychological stressors?
Can adaptogenic supplements help elite athletes adapt to stress?
Is a lack of vigorous physical activity an independent risk factor for all-cause mortality?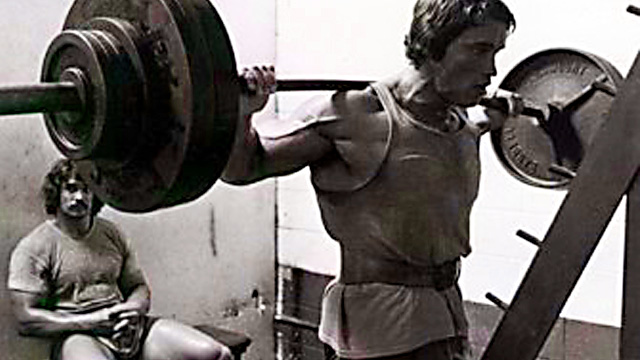 Physical therapy & rehabilitation

                        
How do static, dynamic and PNF stretching affect performance?
How do static and dynamic stretching produce changes in ROM?
Can using a strap help increase improvements in ankle-dorsiflexion ROM?
Do temperature and time affect reductions in DOMS produced by cold water immersion?
Can massage change passive plantar flexor stiffness?
Is intrinsic foot muscle volume smaller in runners with plantar fasciitis?
How should hamstring muscle injuries be rehabilitated?
Does the force–velocity profile during sprinting alter before or after hamstring injury?
Can the Copenhagen adduction exercise improve eccentric hip adduction strength?
How should neuromuscular electrical stimulation be used to strengthen the quadriceps?
How does superimposed EMS affect long-term physiological adaptations to resistance training?
How does superimposed EMS affect strength and performance gains after strength training?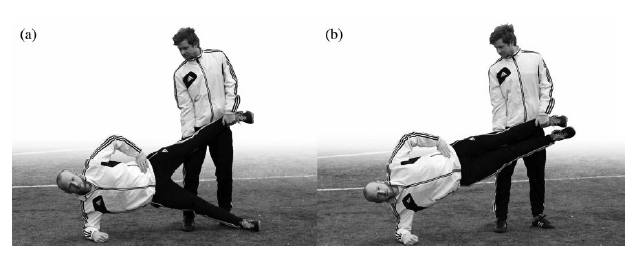 To subscribe to our research review, click on the button below: