Chris and I worked like crazy this month; reviewing 55 articles! Every month such great research is published, and this month was no exception! May's PDF will be sent out tomorrow so make sure you're subscribed if you want to receive it. HERE is the link to our research review service in case you're not yet subscribed. This really is an exceptional service so please spread the word about it and help us grow our membership. Below is the list of questions we tackle in our review this month.
Strength & Conditioning
Can maximal squat strength predict 5m sprint times in untrained people as well as athletes?
Are differences in muscular hypertrophy along the length of a muscle after long-term resistance training attributable to the regional differences in muscle activation during the exercise being performed?
Do hex-bar deadlift jumps allow higher rates of force development and peak power outputs than traditional jump squats?
Are ground contact times related to running economy?
Which commonly used rehabilitation exercise has the highest gluteus medius activation?
Does training with powerlifting gear lead to greater strength gains than without gear?
Is sprint performance affected by leg recovery in the flight phase?
Are total ground reaction forces during sprinting correlated with 100m performance?
Is fatigue different after strength and hypertrophy workouts?
Does muscle adapt uniformly along its length to exercise?
Is periodization any better than a random, varied program?
Do plyometrics lead to soccer-related performance improvements in adolescents?
What happens to gluteal activation in monster walks when resistance bands are moved distally from the knees to the ankles to the forefeet?
Does strength training really help sports performance?
What is the difference in muscle activation between bilateral and unilateral bridge and plank exercises?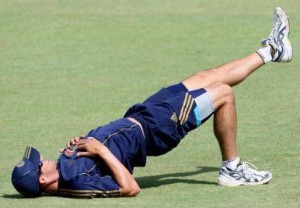 Biomechanics
Does a wide-stance, powerlifting squat automatically lead to increased forces on the lower back?
Does a pelvic compression belt applied at a high position decrease laxity and increase stiffness of the sacroiliac joint?
Is there a clinical model for the human fascial system?
Are kinematic running patterns and spring mass behaviour affected by the fatigue caused by repeated sprints?
Is there a low-back cost to hip-centric exercise?
In female weightlifters, are lifts more dependent on technique or power output?
Which hamstring muscle is under the most stress during sprinting?
Is barefoot running more economical than shod running?
Do wide stance squats result in greater activation of adductors and gluteus maximus?
What causes the residual force enhancement after stretch?
Do barefoot runners tend to be mid-foot and forefoot strikers?
Does leg stiffness change in sprinters with fatigue caused by repeated sprints?
Does isometric rotational training improve baseball bat velocity?
Does trunk muscle activity differ when lifting objects of unexpected weight?
What is the current state of fascia research?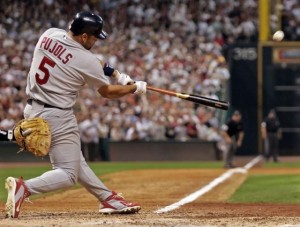 Physiology
Is there a dose response in respect to exercise performed and improvements in insulin sensitivity?
Does growth hormone supplementation have any effect on muscular strength and size?
Do cardiovascular or muscular fitness improve lipid profiles in overweight men?
Does lactic acid actually benefit muscles during anaerobic exercise?
Is the molecular signaling in muscle different after strength or hypertrophy workouts?
What is the role of myostatin in muscle homeostasis?
Is age-related muscle loss actually activity-related muscle loss?
What effect does strength training have on satellite cells?
Can skeletal bone gains achieved by strength training in youth be maintained into old age?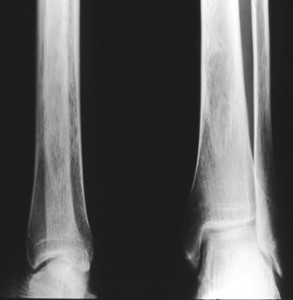 Physical Therapy
Does the relative activation of the hip muscles affect the degree of anterior pelvic tilt during prone hip extension?
Does vastus medialis muscle weakness lead to lateral movement of the patella?
Does a diaphragmatic breathing program improve abdominal motion during breathing?
Do tight hamstrings predict lower back pain during prolonged standing?
Are we currently underestimating the damage to health via inactivity?
Is general joint laxity a risk factor for knee injury in sport?
Is the current approach to the treatment of lower back pain unreasonably avoiding the use of manual therapy?
What proportion of sports injuries is caused by overuse?
Is massage an effective tool for reducing muscle soreness after exercise?
Is barefoot running biomechanically different from traditional shod running?
Is the lack of reliability in palpation for establishing the location of bodily discomfort caused by a lack of expertise?
Does increasing the strength of the quadriceps muscles reduce patellofemoral pain?
Do traditional markers of flexibility, strength and endurance correlate with the scores on a movement screen?
Does neural tension reduce hamstring flexibility?
Do subjects with lower back pain display less hip and pelvic ROM during rotation than subjects without?
Can we learn anything about running from barefoot running?