Hi folks! I feel that our research-review service is a must-have for strength coaches, personal trainers, and physical therapists. Each month I receive excellent feedback from subscribers and it's a steal when you consider how much time and effort is put into it.
June's PDF will be sent out on Friday so make sure you're subscribed if you want to receive it. HERE is the link to our research review service in case you're not yet subscribed. We also have back issues available for purchase HERE. If you're new to S&C Research I think you should buy all three back issues, delve in head-first, and get caught up.
Below is the list of questions we tackle in our review this month.
Strength and conditioning
What is "evidence-based strength and conditioning," and what steps should one follow to become a more evidence-based coach?
Can individuals achieve similar hypertrophy gains whether they train with 30% of 1RM loads or 80% of 1RM loads?
Is muscle fiber activation the key training factor governing hypertrophy?
Does nonlinear periodization lead to greater strength and hypertrophy gains than linear periodization?
Does aerobic exercise interfere with the effects of strength training?
Is injury incidence correlated with aggression in martial artists?
Why is eccentric training a useful technique for strength and conditioning specialists?
Which exercises are most effective for targeting the gluteus medius?
Do neural adaptations occur in the early weeks of strength training using low intensity loads in combination with blood flow restriction?
Does resistance training improve muscular power and sports performance in adolescents?
Is there enough evidence about the benefits of postactivation potentiation to start making it a goal of warm-ups?
What fitness qualities should be the focus of long-term youth athlete development programs?
Does kettlebell training transfer to weightlifting or powerlifting?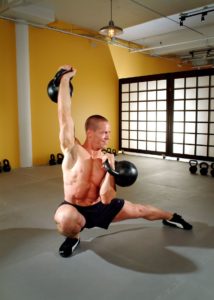 Biomechanics
Is sprint performance affected more by the total force that athletes can exert or by the direction of that force?
Does training using a faster bar speed lead to better strength gains in the bench press? (hint: Christian Thibaudeau, Jason Ferruggia, and Chad Waterbury will like this study!)
Do warm-ups improve dynamic muscle mechanics?
Does the hip flexor moment observed in the second half of stance in walking arise because of a need to balance the upper body or because of some other mechanism?
Which causes the lumbar spine to flex more – elliptical training or walking?
Are there any long-term spinal reflex adaptations to a stretching program?
Does recovery differ from fatiguing stretch-shortening cycle (SSC) muscular contractions depending on whether they are performed quickly with light weight or slowly with heavier weight?
Does residual force enhancement following stretch increase or decrease after heavy eccentric contractions?
What is the basic anatomy of the knee menisci?
What is the function of the hip adductors, and is it appropriate to use the term, "hamstring part of the adductor magnus"?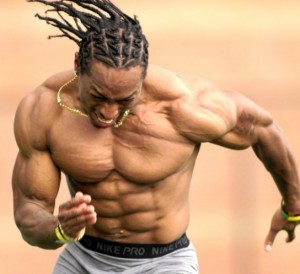 Physiology
Does aerobic exercise make people want to eat more?
Do leptin and ghrelin concentrations in the body change as a result increased sitting time?
How long does it take for inactivity and overfeeding to cause reductions in insulin sensitivity?
Is casein protein still absorbed more slowly when consumed along with whey protein?
Does meal frequency affect appetite and weight loss?
Does exercise affect stress levels and stress hormone levels?
Is fatigue during exercise limited by peripheral muscular factors, or is it governed by the central nervous system?
What genetic factors affect aerobic and anaerobic performance?
How does the M-band absorb force in a sarcomere, and what molecules help make muscles "elastic"?
Does melatonin have beneficial effects on obesity and the metabolic syndrome?
What role does mTORC1 play in the regulation of muscle mass?
Is muscular atrophy in ageing people always due to sarcopenia?
Does estrogen play a role in the physiological functions of muscle?
Do vitamin D levels fall in outdoor athletes between summer and winter?
Are post-exercise testosterone levels associated with increases in muscle protein synthesis, and are their differences between men and women in relation to protein synthesis post-workout?
Is the availability of short-term energy stores in the muscles the limiting factor in sprinting performance (in other words is sprinting limited by metabolic factors or neuromuscular factors)?
Does training at different times of day affect performance?
Does watching The Biggest Loser affect people's attitudes towards obese people? (this one's really about psychology but didn't know where else to put it)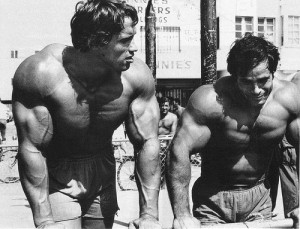 Physical therapy
Is there a recommended approach for conservative treatment of athletic pubalgia (sports hernia)?
How long does it take for a rotator cuff tear to heal after repair?
Does static stretching help reduce patellar tendinopathy in addition to eccentric training?
Does respiratory muscle training have any effect on thoracic kyphosis or lumbar lordosis (in other words, can we improve posture via breathing training)?
How is rotator cuff tendinopathy different from subacromial impingement and can exercise help reduce pain and improve symptoms?
What is tendinopathy and what are the recommended treatments?
Does a core stability program alter core endurance and core strength more than a traditional resistance-training program over 6 weeks (and which group would you think improved their deadlift more – the group strengthening the core or the group practicing the deadlift)?
What is the female athlete triad?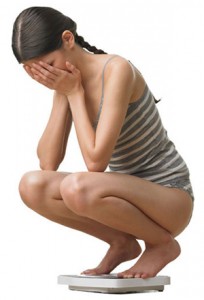 Have a great rest of the week fitness friends!!!