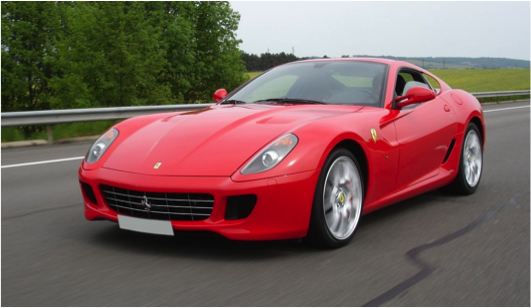 Threat and Performance: Central Governors
By Todd Hargrove
Imagine getting the keys to a Ferrari. You like speed, so you floor it to see what's under the hood.
After a few seconds of acceleration, you notice your mom is in the passenger seat telling you to slow down.
You're all grown up now, so you tell Mom to chill out, blast the radio, and continue your quest for speed. But for some reason the car won't go past 65. Then you notice Mom has her foot on a brake that has ultimate control over the car's velocity. Whenever she thinks you're driving too fast, she uses the brake to slow you down.
Kenny Rogers sang The Gambler in 1978. On the surface, the song appears to be about gambling, but there's a much deeper meaning pertaining to life in general. The song is very appropriate for the field of strength & conditioning, and the lessons contained within take most lifters two decades to fully comprehend. Here's the video:
And here's the chorus:
You've got to know when to hold 'em
Know when to fold 'em
Know when to walk away
Know when to run
You never count your money
When you're sittin' at the table
There'll be time enough for countin'
When the dealin's done
Robert A. Panariello MS, PT, ATC, CSCS
Professional Physical Therapy
Professional Athletic Performance Center
New York, New York
In a recent conversation with my good friend Hall of Fame Strength and Conditioning (S&C) Coach Johnny Parker, he commented on his recent visit to a D1 University where in discussions with this University Head S&C Coach regarding the review of the football team's weight room program design, it was stated that approximately 80% of the program design placed emphasized toward athletic performance and approximately 20% placed emphasis on "prehab" and injury prevention. A breakdown of this football training program design revealed a 50%/50% split of the program exercise volume for both athletic performance and prehab/injury prevention and not the assumed 80% to 20% originally stated.
Everyone should be aware of their personal records (PRs). You should know multiple PRs for each variation.
Before I did 2 x 4 Maximum Strength, I didn't have an adequate grasp of my PRs, therefore I wasn't fully aware of my training efficiency.
I wanted you all to have this PR Sheet (click to download) from 2 x 4 so that you can know your indicators of progress. 

2 x 4 will help you determine these PRs within 14-weeks, which will benefit your training immensely. With my second time running 2 x 4, I found that my PRs were even more accurate/reflective of my true strength, and I believe that this made a big difference in helping me do well at the powerlifting meet a few weeks ago. Even if you don't do 2 x 4, you should figure these PRs out over time.