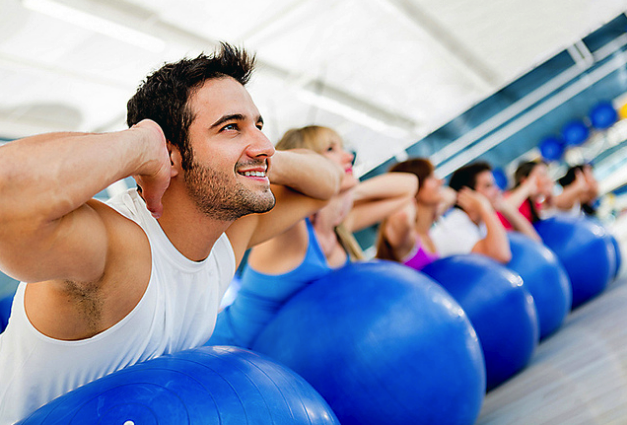 Lifting weights is good for you. You don't need me to tell you that, it's common sense. Most people intuitively understand that sedentarism is not a good idea, and that exercise (especially resistance training) will do their bodies a lot of good. Below, I've compiled 30 great reasons why you should adhere to an exercise regimen. Each of these reasons has at least one published paper supporting the claim. Aerobic and resistance exercise can help:
Maintain functional ability
Prevent osteoporosis
Prevent sarcopenia
Increase insulin sensitivity and decrease insulin resistance
Increase metabolic rate
Improve glucose metabolism
Decrease systolic and diastolic blood pressure and arterial stiffness
Decrease body fat and central adiposity
Improve gastrointestinal transit time
Reduce the risk of diabetes
Reduce the risk of heart disease
Reduce the risk of cancer
Reduce the risk of falls, fractures and disabilities
Decrease cardiovascular demands of exercise
Decrease triglyceride, total cholesterol, and LDL cholesterol levels
Increase HDL cholesterol levels
Increase muscle and connective tissue strength and hypertrophy
Increase mobility and flexibility
Increase joint stability
Improve balance and coordination
Improve posture
Increase brain/cognitive function
Increase confidence, self-esteem, and happiness
Combat depression and anxiety
Combat metabolic syndrome
Combat frailty syndrome
Improve function in people with cancer, dementia, osteoarthritis, fibromyalgia, post-stroke disability, lupus, asthma, diabetes, ADHD, heart disease, Alzheimer's, autism, bipolar disorder, COPD, epilepsy, low back pain, neck pain, chronic headache, and erectile dysfunction
Increase strength, power, speed, and endurance
Prevent ACL, hamstring strain, lumbar, ankle sprain, and shoulder injuries
Improve quality of life
It took me many hours of researching to compile this list, and this list provides compelling reasons why everyone should exercise. But let's not kid ourselves. Though we all like being healthier and fitter, many of us primarily train for physique purposes. In fact, the primary reason why women exercise is for weight control (87.5% of women), and the primary reason why men exercise is for muscular definition (84.7% of men).