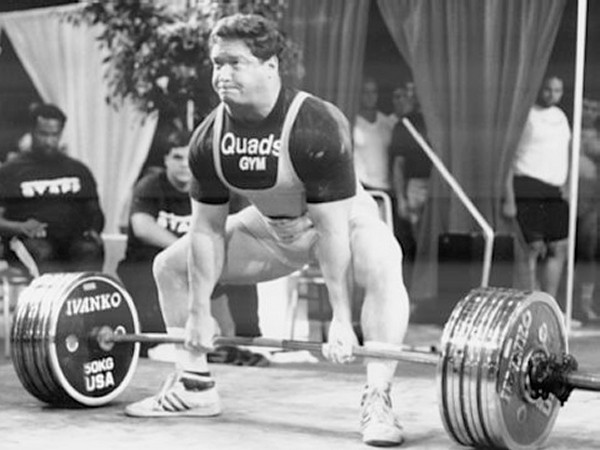 One reason why my strength has improved is because I quit maxing out so often and quit taking every set to failure. If you train a lift once per week, then you can go all out. But if you train more frequently, then you have to be conservative.
I've found that one heavy session and one submaximal session per week per main lift provides a potent strength-building stimulus; a 1-2 punch if you will that maximizes results. The maximal stimulus packs the bigger punch, but the submaximal stimulus builds weak links, grooves technique, and adds volume/frequency without compromising recovery.
In the video below, I demonstrate the 3 submaximal methods that are utilized in 2 x 4: Maximum Strength, namely the super-strict method, the pause method, and the explosive (aka dynamic effort or compensatory acceleration training) method.
Everyone should be aware of their personal records (PRs). You should know multiple PRs for each variation.
Before I did 2 x 4 Maximum Strength, I didn't have an adequate grasp of my PRs, therefore I wasn't fully aware of my training efficiency.
I wanted you all to have this PR Sheet (click to download) from 2 x 4 so that you can know your indicators of progress. 

2 x 4 will help you determine these PRs within 14-weeks, which will benefit your training immensely. With my second time running 2 x 4, I found that my PRs were even more accurate/reflective of my true strength, and I believe that this made a big difference in helping me do well at the powerlifting meet a few weeks ago. Even if you don't do 2 x 4, you should figure these PRs out over time.
Many programs utilize percentages for loading schemes. To name a few, Shieko, Smolov, and The Russian Squat Routine each provide the lifter with detailed set and rep schemes based off of percentages of 1RM. For example, a particular training day might have the lifter performing 7 sets of 5 reps with 80% of 1RM. These types of programs are very convenient as they take all of the guesswork out of the equation and allow the lifter to get in and get the job done.
Sounds incredible in theory, right? Problem is, programming just isn't that simple. My colleague Brad Schoenfeld and I recently collected data for an upcoming study we intend on publishing that examines the EMG activation in the leg muscles with heavier weight (75% of 1RM) versus light weight (30% of 1RM) to failure. While we weren't particularly interested in the number of repetitions the subjects achieved during exercise performance, we were intrigued to find that with the 75% of 1RM loading, the ranges of repetitions achieved by the subjects varied dramatically from one lifter to the next. While most subjects performed between 10 and 15 repetitions, one subject performed a whopping 21 repetitions, and another subject performed just 7 repetitions (with 30% of 1RM, the range was 30 to 71).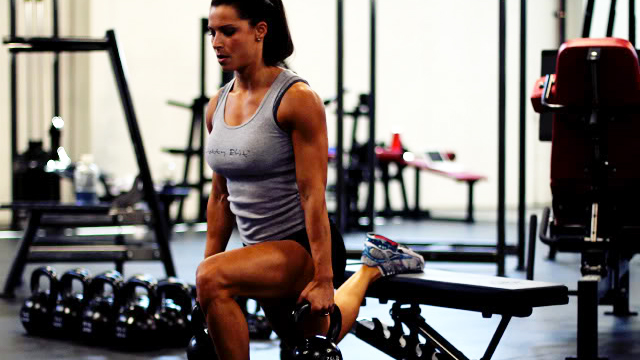 The Bulgarian split squat is an excellent exercise. Ain't no denying that! They highly activate the quadriceps, they create glute damage due to the eccentric stretch loading, and they build single leg stability.
However, I believe that there's a better way to perform them. The standard way never felt right for me, so I figured out how to do them in a way that more closely matched the contour of my anatomy.
Watch in the video below how the crux of the foot/ankle interacts with the bar as I rise up and down during the movement. It's so smooth and comfortable. Give this method a try and see if you prefer it over the standard version.