Hi fitness friends!
It's been just over a year since I launched the Hip Thruster unit, so I felt that an update was in order. Originally, I assumed that Hip Thrusters would mostly be purchased by women seeking better butts from their own homes, but there are now Hip Thruster units around the world in gyms ranging from dingy garages to pro sports team training facilities. Don't get me wrong, I still think that Hip Thruster's greatest application is in helping women build their backsides due to the possibility of daily band hip thrusts, but I also believe that every pro sports team should have several Hip Thrusters for ease of hip thrusting with the athletes (assuming space permits).
Strong glutes are imperative in sports due to their contribution to jumping, cutting, sprinting, and twisting/turning/throwing/swinging/striking. However, the glutes don't just contribute to performance, they also help prevent injuries from occurring since they protect the spine, the anterior hips, the knees, and the hamstrings. Personally, I believe that stronger glutes will allow the hamstrings to better express themselves during sprinting, thus creating some synergy for speed. Several USA-based professional teams have already purchased units in sports ranging from baseball, to basketball, to football, to hockey, and pro teams in other countries have purchased the Hip Thruster as well.
We now have a USA-based company and a UK-based Hip Thruster company. Recently, there has been a lot happening at Hip Thruster, including great testimonials from pro rugby teams in Europe, new shipping arrangements to Alaska and Hawaii, slashed shipping prices outside the USA, and new team members!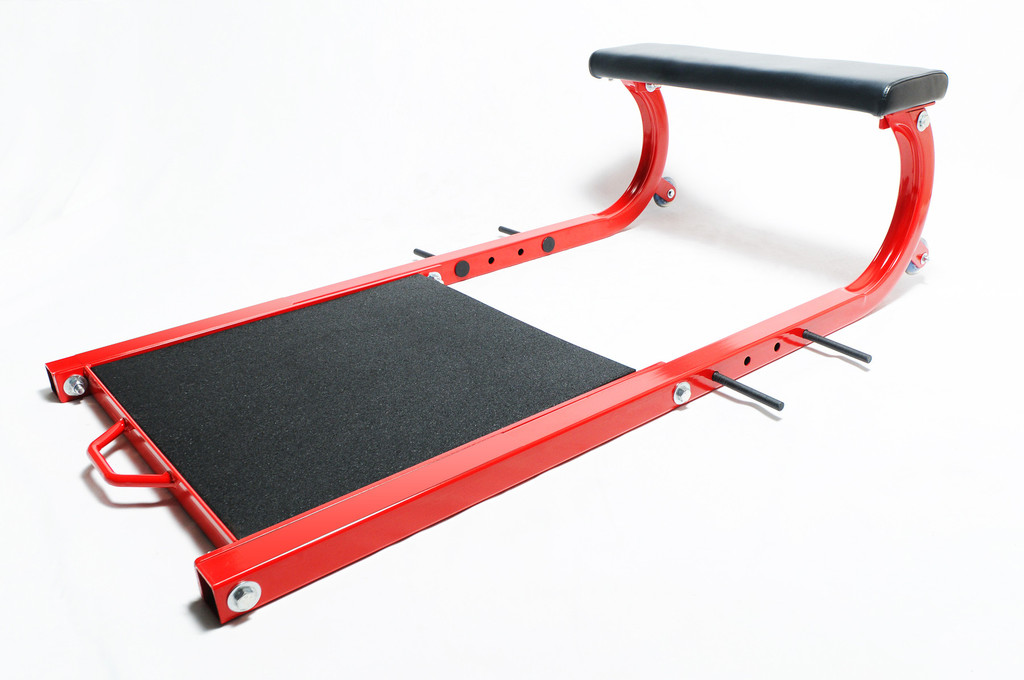 Winning Rugby Players use Hip Thrusters
Most strength coaches would agree that stronger glutes mean faster sprinting speeds, which is important in professional team sports such as rugby. I'm delighted to see the Northampton Saints using the Hip Thruster. They were the winners of the rugby 2013-14 Aviva Premiership in the UK. Their lead strength coach, Marc Finney (@Marc_Finney) definitely knows how to build fast, strong and capable rugby players!
Here's what Marc had to say about the units:
"The hip thrust is an important exercise we use for developing hip extension strength, and the Hip Thruster units have made the exercise safer and easier to perform. We especially like the additional band attachments, which allow for accommodated resistance throughout the full range of movement.

The quality of the units is impressive. They are sturdy, easily transportable and large enough to fit even our biggest team members. Everyone finds them more comfortable than our previous set up.

As S&C Coaches we need to have a large repertoire of exercises that can be modified and manipulated to meet the needs of our athletes. For our load compromised athletes that have a history of knee, joint or back issues the Hip Thrust has been a key exercise for our lower body strength development.

Many traditional lower body strength exercises place significant axial loading throughout the body. With the Hip Thruster units we have been able to make significant lower body strength gains without the joint stress and loads usually associated with traditional heavy compound movements.

Our bigger athletes, particularly our props, have been able to load the Hip Thruster up, including the additional bands, to great effect. Ultimately, the units enable us to maximise our glute training and make substantial strength gains without compromising our athletes' backs and joints." – Marc Finney, Lead Strength Coach, Northampton Saints
As well as the Northampton Saints, Hip Thruster units are also being used by Ulster Rugby in Northern Ireland and the Genoa CFC football team in Italy.
"Our team really enjoy training on our new Hip Thruster units … It's made a big difference to our hip thrusts in training. They give us the support we need to build stronger glutes for faster sprinting!" – Genoa CFC
Your team can get the same benefits as these pro teams by ordering a unit today. For delivery to the USA click HERE. For any other location around the world, click HERE.
Easier Shipping to Alaska and Hawaii!
I'm excited to announce that we can now ship to Alaska and Hawaii from the USA. If you live in Alaska or Hawaii, you can get your unit HERE.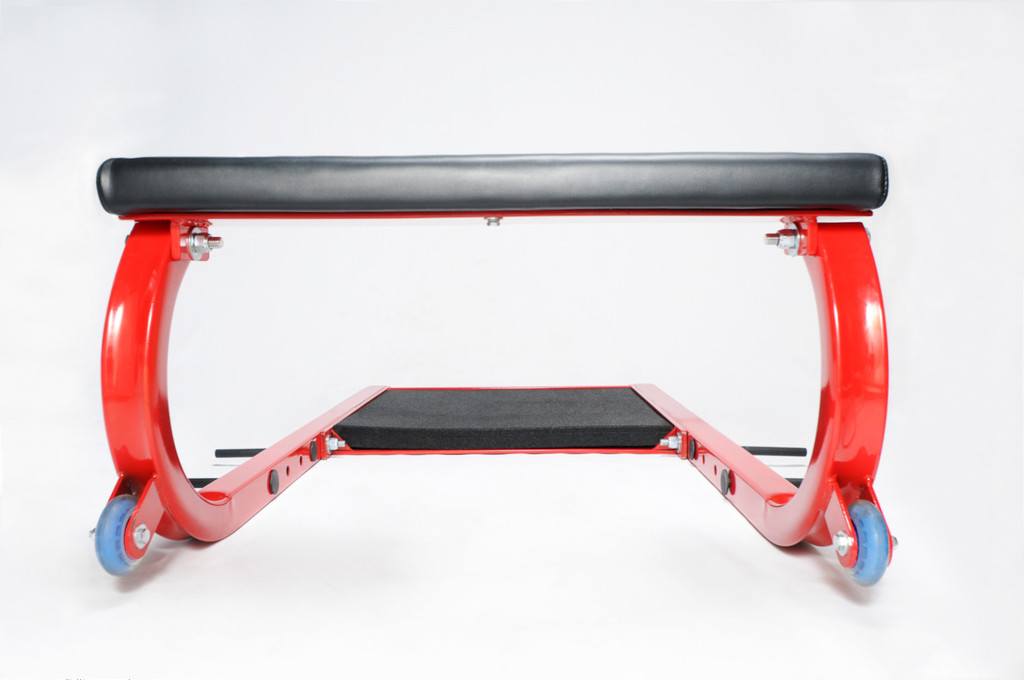 New CEO for Hip Thruster Rest of World!
Now that the Hip Thruster business has grown outside the USA, I've brought someone else in to run it. From September 1st of this year, Anna-Maria has taken over as the CEO of Hip Thruster Rest of World.
It's not a big change. Anna-Maria was already managing the customer service, stock management, and finance functions for the whole Hip Thruster business. As of now, though, I'm letting her call the shots on how we put Hip Thrusters in gyms outside the USA.
You can follow Anna-Maria on Twitter (@HipThrusterCEO).
Hip Thruster has decided to join Twitter. We'd love to see photos of your Hip Thruster units in use! Just add @HipThrusterCEO to your tweet.

— Anna-Maria Luton (@HipThrusterCEO) September 13, 2014
Up to 55% off Shipping Prices!
Anna-Maria has hit the ground running.
Shipping costs were a real problem for our customers living outside the USA. So from today she has slashed the cost of shipping outside the UK. For some countries, by as much as 55%!
If the previously steep cost of shipping was stopping you from investing in your Hip Thruster, check out our new shipping prices HERE.
Shipping costs for new countries are being added as we receive enquiries. If you want a unit and your country is not listed, please tell us.
Please Share Photos and Videos with the Hip Thruster Team
People often tag me when they post up their hip thrust videos. Unfortunately, the team doesn't have access to my Facebook page and sometimes I'm too busy to relay the message to them.
Since we all like to see the Hip Thruster units being used, please also tweet @HipThrusterCEO or message the Hip Thruster Facebook page. Thanks!