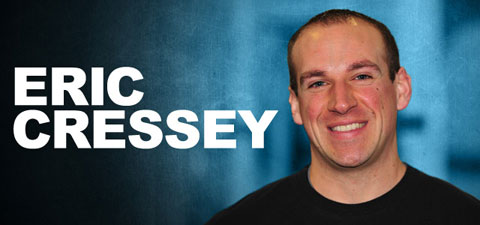 Today I've got a great interview from Eric Cressey on powerlifting, deadlifting, the dynamic effort method, baseball-specific power, foam rolling, staying current with research, and his new High Performance Handbook. I hope you enjoy the interview!
1. Hi Eric! I'm glad to have you on here for an interview. I've always held you in very high esteem as you represent to me what all good strength coaches should embody – you walk the walk as a lifter, you walk the walk as a trainer, and you walk the walk as a reader. What are your current best lifts? 
Thanks for having me, Bret.