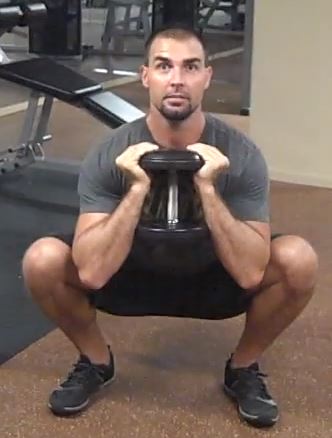 Hi there fitness friends, I have a few random things to share with you.
1. Strength Physiotherapy Podcast
A UK physical therapist by the name of Chris Lendrum recently interviewed me for his Strength Physiotherapy Podcast. Physical therapists/physios – I recommend that you click on the link and subscribe to his newsletter so you can listen to his podcasts regularly. He asked some excellent questions – we covered personal training efficacy, glute training, functional training, sprinting mechanics, this whole "gluteal amnesia" thing, the ethics of palpating clients' glutes, assessing glute function, programming for glute development, proper hip thrust mechanics, the hip thruster, CNS fatigue, how to research, best research reviews, the 2 x 4 program, and more. You can listen below.
The following is a guest article from powerlifter Quinten Cody. 
The glutes and neck are often ignored, with trainees relying on the core exercises to work them. I used to reside in this camp. I'm glad I no longer do.
My redemption from such simple thinking began with my purchase of a neck machine – the kind that works it from all sides. And when the muscles on the sides of my neck – just behind the lower portion of the ears – were mistaken for large lymph nodes, my curiosity turned to my backside.
I knew I had to turn my cheeks into studs.
I began researching relentlessly – as I often do – and came upon articles by Contreras. I had read his work before. It was controversial. Why I did not incorporate the humpty-humps years ago I'll never know. But, I do use them now, and that is what I call them, probably because it's just the name that sticks.
Crossfit is undeniably one of the biggest trends in the fitness industry at the moment. In just a few short years, it has acquired a large influence over the way that coaches carry out strength and conditioning.
One of the central tenets of CrossFit is that their approach is the best way of achieving elite-level results. But very few CrossFit WoDs (workouts of the day) include specific gluteus maximus exercises, like hip thrusts, barbell glute bridges, pull-throughs or horizontal back extensions. While they do tend to perform sled pushes and American-style kettlebell swings, it's just not the same, not by a long-shot. When I started integrating specific glute work into my training, my clients immediately saw huge results in terms of glute development, strength, and power.
Today I have a very exciting story to share! When Kristen, a Get Glutes member since day one, recently showed the forum her updated pics, my jaw dropped. I was blown away by her progress. I immediately asked her to write a guest blog for me so she could share her experiences and detail her journey. Kristen's mental transformation has mirrored her physical transformation. I'm sure that many of my readers are frustrated with their lack of progress. So was Kristen. But she persisted and prevailed, and she learned to train smart, not just hard. So don't give up! And Kristen, I'm damn proud of you!