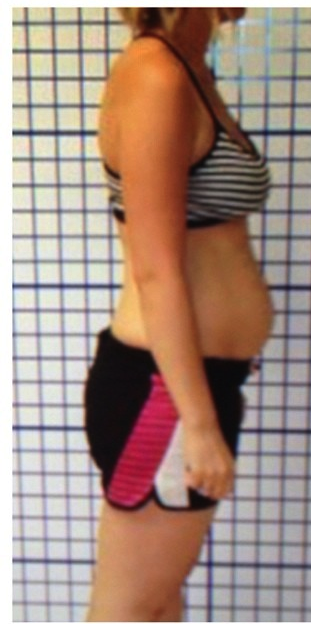 Here is Casey Bergh's story. 
I have no history of athleticism and up until three years ago, I lacked knowledge about fitness in general, and had absolutely no exposure to bodybuilding and the weight room. I weighed 220 pounds after having each of my children and my only goal after having my second was simply to get "skinny" again. Somewhere along my journey, I accidentally stumbled across bodybuilding. I braved the weight room with a beginner's program and the rest is history.
After 18 months of lifting my body had completely transformed. I had a fully developed upper body and a pretty decent set of quads and hammies. The only problem was my Glutes! They were below average at a healthy body weight and when I dropped fat to enter the world of competing, I found that I had NO muscle!