Every month, Chris and I write the monthly S&C Research review service. Subscribe, and you will learn about the 50 most important sports science studies published every month, covering strength & conditioning, biomechanics, anatomy & physiology, and sports medicine.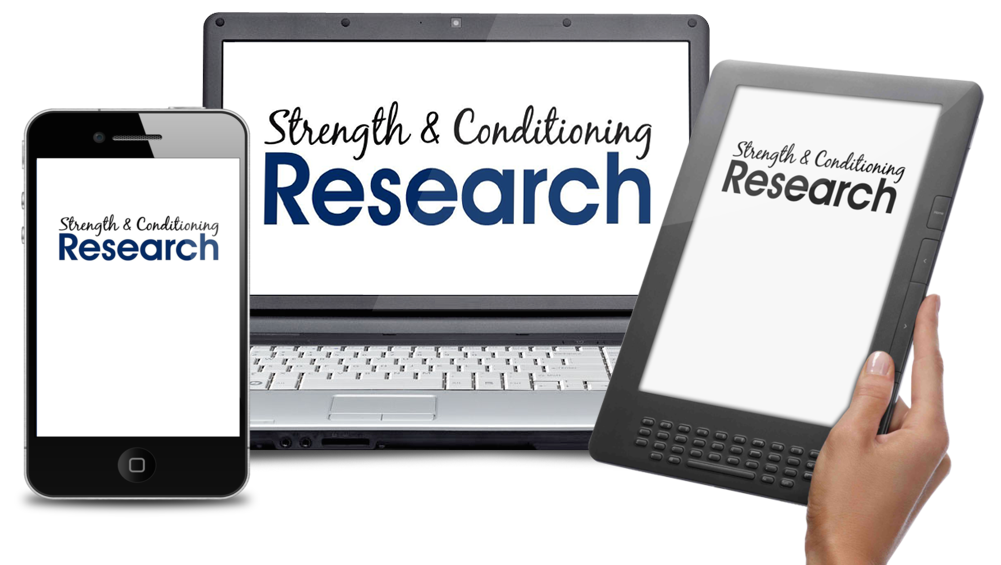 You can subscribe HERE or just try it by buying a back issue HERE.
Here is a preview of the December 2015 edition, which covers a wide range of research but has a special theme of High Intensity Interval Training (HIIT) for fat loss!
–
How do we assess HIIT for fat loss?
Over much of the last 20 years, HIIT has been championed by many as the most effective type of exercise for fat loss. Recently, there has been a backlash, and some fitness writers are now arguing that HIIT is less effective than steady state (SS) exercise. When the New Year arrives, and people start trying to lose the weight they have gained over the holiday season, you can bet there will be a lot of discussion on the topic.
So who is right?
To find the answer, we first need to define our question scientifically. Then we can do a literature search for the right studies to help us answer it. We can use the PICO (population, intervention, comparator, outcome) mnemonic to make sure we don't miss any key features of the studies we need, like this:
Population – healthy adults, either lean or overweight
Intervention – an HIIT exercise program, lasting several weeks
Comparator – a SS exercise program, of the same duration
Outcome – changes in bodyweight and body fat
From our PICO analysis, we can see that we need long-term studies with at least two training groups (one HIIT and one SS) in which the researchers measure bodyweight (using a scale) and body fat (by DEXA, skinfolds, bioelectrical impedance or Bod Pod) at the beginning and end of the intervention. Then, by comparing the results of the two groups, we can see whether HIIT or SS exercise is better for fat loss.
If HIIT does prove to be better, despite typically using less energy in each workout and therefore over the whole exercise program, then we might ask ourselves how this might be happening, but that would be another question!
–
What about excess post-exercise oxygen consumption (EPOC)?
When researchers uncover a result they do not understand (like HIIT being similarly or more effective than SS exercise for fat loss despite involving less energy expenditure), they propose mechanisms for what might be producing these strange effects (like greater EPOC in HIIT compared to SS exercise). Sometimes, they guess correctly but, more often than not, their initial guesses are wide of the mark.
This is totally normal.
For example, at the moment, researchers are still trying to figure out whether the apparently superior (or more accurately – apparently more efficient) effects of HIIT over SS exercise are produced by differences in EPOC, reductions in appetite, increased fat oxidation, greater increases in lean body mass, or greater exercise adherence. Various groups are testing hypotheses in these areas, looking for what might be the underlying cause of the effects seen in long-term studies.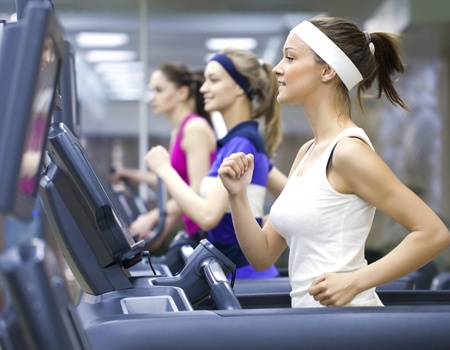 Often, one mechanism suddenly receives a lot of attention and is discounted by some groups, as EPOC has been recently. For those of us who enjoy reading research, this is fun, as we can tick off that possibility and narrow down the field of what might be the real cause of the effects. But for assessing whether HIIT or SS exercise are better for fat loss, studies about mechanisms are not that relevant.
Why not?
Studies about mechanisms (like those telling us about the size of the EPOC energy expended during HIIT) only help us understand how an effect is happening, not whether it happens. Even if EPOC is discounted as a mechanism for the (potentially) superior effects of HIIT exercise, the effect could be produced by a different mechanism.
–
Which is more efficient for weight loss, SS exercise or HIIT?
The study: High-intensity interval training and isocaloric moderate-intensity continuous training result in similar improvements in body composition and fitness in obese individuals, by Martins, Kazakova, Ludviksen, Mehus, Wisloff, Kulseng & King, in International Journal of Sport Nutrition and Exercise Metabolism (2015)
What did the researchers do?
The researchers compared the effects of long-term programs of HIIT and moderate-intensity continuous training (MICT) involving similar energy expenditure (EE) (as well as an HIIT program that involved half of the EE) on changes in bodyweight, changes in body composition (using dual energy X-Ray absorptiometry (DEXA) scanning), improvements in cardiovascular fitness (as measured by an incremental VO2-max test on an indoor cycle ergometer), alterations in resting metabolism rate (RMR) (as measured using indirect calorimetry), non-exercise activity thermogenesis (NEAT) levels (as measured by actigraphy, using a uniaxial accelerometer monitor) and insulin sensitivity (as measured by taking blood glucose measurements and using the Homeostasis Model Assessment (HOMA) approach) in sedentary obese individuals.
All subjects exercised 3 times per week for 12 weeks on a cycle ergometer. They were asked to maintain their normal diet throughout the program. The full HIIT program involved workouts comprising 8 seconds of sprinting (as hard as possible) and 12 seconds of recovery for as many repetitions to induce EE of 250kcal per workout. The half HIIT program was similar but aimed to induce EE of 125kcal per workout. The MICT involved exercising at 70% of maximum heart rate for 250kcal of EE.
What happened?
The researchers observed a significant reduction in bodyweight in the full HIIT (-1.3kg), half HIIT (-1.8kg) and MICT (0.8kg) groups but there was no significant difference between groups. They observed significant reductions in both trunk and leg fat mass and found significant increases in both trunk and leg lean body mass in all groups. However, there was no significant difference between groups for any outcome. They concluded that full HIIT, half HIIT and MICT training programs all produced similar reductions in bodyweight, and improvements in body composition.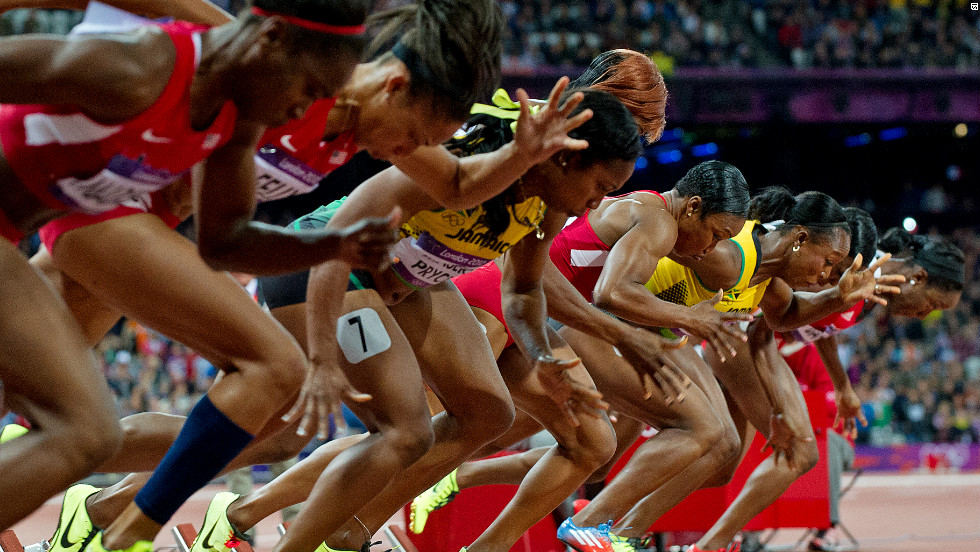 –
Do HIIT or SS exercise affect appetite regulation?
The study: Effects of high-intensity intermittent exercise training on appetite regulation, by Sim, Wallman, Fairchild & Guelfi, in Medicine & Science in Sports & Exercise (2015)
What did the researchers do?
The researchers compared the effects of long-term supervised exercise HIIT and MICT on body composition (as measured by dual-energy x-ray absorptiometry [DEXA]), cardiovascular fitness (as measured by VO2-max in an incremental cycle ergometer test) appetite regulation (as measured by energy intake (EI) at a test meal consumed after high and low energy pre-load drinks), free-living EI over the course of a single day (as measured by self-recorded food diary), free-living physical activity over the course of a single day (as measured by accelerometry), perceptions of appetite (using a visual analog scale (VAS) to assess fullness, hunger, satiation, desire to eat, and prospective food consumption), appetite-related hormones (including the appetite-stimulating hormone ghrelin, the satiety hormone leptin, insulin, pancreatic peptide (PP) and peptide tyrosine tyrosine (PYY), as measured by blood samples) and insulin sensitivity (as measured by the homeostatic model assessment (HOMA-IR) index) in the fasted and fed states and in sedentary, overweight males.
The training groups trained 3 times per week for 12 weeks, with each workout lasting 30 – 45 minutes. The HIIT workout comprised intervals of 15 seconds at 170% of VO2-max and 60 seconds at 32% of VO2-max. The MICT group exercised at 60% of VO2-max. Work done was matched between groups.
What happened?
The researchers found no significant changes in bodyweight or fat mass in either group. They also found no effect on appetite regulation in either HIIT or MICT groups, as measured either using EI following pre-load drinks or using free-living EI over the course of a single day. There was a non-significant trend for EI post-intervention to be reduced to a greater extent in the HIIT group than in the MICT and control groups. Leptin was significantly reduced in HIIT only and ghrelin was unchanged in all groups.
---
This is a recommended resource, so don't miss out! Subscribe HERE or buy a back issue HERE.