Chris and I reviewed 50 different articles for this month's Strength & Conditioning Research Review. If you haven't signed up yet I think you should; it's such a great amount of information for only $10/month, and the feedback we've received so far is phenomenal.
Strength and conditioning
Do deeper squats improve vertical jumps more so than partial squats?
Can kettlebell swings improve back squat and power clean performance?
Does it matter which order you perform exercises in your workout?
Do back squats improve 5m, 10m or 20m sprints most?
Does stretching a muscle improve strength in the contralateral muscle?
Does stretching the antagonist before explosive exercise improve performance?
Do short sprints performed several minutes prior to shot put attempts improve distance thrown?
Does rest-pause training cause more fatigue or increase muscle activation to a greater degree than volume-matched straight sets?
Are hip flexion strength and cross-sectional area of the psoas major determinants of soccer performance?
Is periodization essential for moderately trained individuals such as amateur athletes?
Do peak force and rate of force development decrease between twice-daily workouts for adults and for Olympic lifters?
What is the optimum length of time to wait following a postactivation potentiation effect before attempting a maximum effort?
Are unilateral countermovement jumps a better predictor of change-of-direction sprint performance than bilateral countermovement jumps?
Is countermovement jump performance correlated with 5m-sprint performance?
Are repeated sprints better or worse than separate power and energy systems sessions?
Biomechanics
Does the geometry of the knee affect the risk of ACL injuries?
Does heavy strength training improve rate of force development?
To what degree does the ribcage impact thoracic stability?
Is there a connection between sacropelvic geometry and spondylolysis?
Does internal tibial torque put more strain on the ACL than knee valgus?
Does grip width affect which muscles are most worked during the upright row exercise?
Can resistance bands be used to mimic accommodating resistance seen in weight machines?
Does hamstring flexibility affect lower and upper back posture while cycling?
Is the sticking point in the bench press caused by diminishing potentiation from the eccentric phase?
Can one-legged cycling be used to improve endurance performance in normal cycling?
Does the part of the foot (heel or toe) than an athlete lands on during cutting or sidestepping movements affect the risk of ACL injury?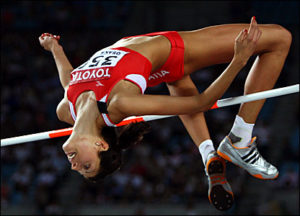 Physiology
Is overtraining syndrome related to stress-related disorders?
Does exercise-induced muscle damage contribute to hypertrophy?
Does resistance exercise improve bone density?
Are antioxidant supplements useful or useless for athletes?
Is it possible to improve an endurance athlete's performance by giving them misleading information about their progress?
Can we tell whether anabolic steroid use increases cardiovascular disease risk?
Does anabolic steroid use cause cardiac autonomic dysfunction?
What recent advances in technology help us understand more about the molecular basis of muscle fatigue?
Do resistance exercises involving more muscle mass lead to greater energy expenditure in a workout?
Does physical activity help reduce inflammation and stress-related biomarkers?
Is nerve conduction velocity improved by warm-ups?
Are nitric oxide (NO) supplements useful for athletes?
Do omega-3 fats reduce muscle soreness and inflammation after intense exercise?
Physical therapy
Can the use of resistance bands around the thighs during squatting movements help reduce knee valgus?
Can massage therapy help reduce inflammation after exercise?
Is lower gluteus medius activation associated with higher risk of groin injury?
How good is the evidence for the phenomenon of cross-education between contralateral muscle groups following unilateral resistance exercise?
Can core stability training help improve passive hip range-of-motion?
Is there a connection between knee extension strength and patellofemoral pain syndrome?
Is there a connection between Q-angle and patellofemoral pain syndrome?
What factors are predictive of ACL injury?
What types of imbalances lead to functional impingements of the shoulder?
How are femoroacetabular impingement and athletic pubalgia connected?
Does increasing intra-abdominal pressure by inhaling help sufferers of lower back pain stabilize the spine during the lifting and lowering of heavy objects?
Knowledge is Power!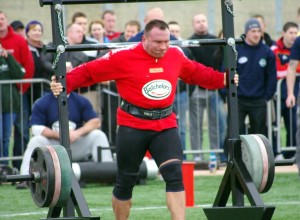 Not interested in these topics? Why not check out our brand new, free hypertrophy resource instead!
–